Introduction
RFPs, RFQs, and RFIs, where do you start? They all sound similar, but they must be clarified according to where they fit into our purpose for conducting documentation from suppliers and vendors.
As a Senior Project Manager, I've submitted proposals and evaluated them. So, let's look at a Request for Proposal and how to approach it in two ways that will result in a successful project outcome.
You might also be interested in: Project Management Glossary of Terms: A Comprehensive List of PM Concepts
Bottom Line Up Front
The Request for Proposal process needn't be as complex as it seems. Although it is considered formal, keep the process simple, but the level of detail is high to help narrow down your best-fit vendors as early as possible.
The RFP process plays a vital role in project management. It enables organizations to locate the appropriate vendor or contractor for the project and establish precise project requirements and expectations. By adhering to a structured RFP process, organizations can enhance their chances of selecting the right vendor and successfully delivering the project.
RFPs Explained
As much as I would love to dive into the detail here and show you exactly how to deliver an excellent RFP, it's essential to understand the core principles first.
In my long history of working on projects, RFPs are one document types that get confused with other types of project documents. For clarity throughout this article, the below will help guide the slight differences between these confusing terms.
Proposal

– A proposal is a solution to a problem or opportunity. The project manager, team, or contractor typically puts the proposal together and is submitted to a client or sponsor for review and approval.

Vendor

refers to an external party or individual who provides goods or services to the project. The vendor is contracted to the project team based on the project requirements.

Scope

– A project scope details the tasks, goals, deliverables, and features required to complete the project successfully.

RFI (Request for Information)

– Sometimes confused with RFP, an RFI is a document or formal inquiry to gather information from suppliers, vendors, or contractors about the products or services they offer. An RFI typically comprises a set of questions or requirements that aim to clarify technical or business aspects of the product or service being offered. The RFI helps the project owners decide which vendors or suppliers will best suit the project.

RFQ (Request for Quotation)

– The RFQ requests

quotes

or bids from potential suppliers or vendors to provide services. An RFQ typically includes a description of the goods or services required, the quantity or volume needed, and any technical specifications or requirements. As you can see in the name, a general quote will include the

pricing,

unlike the RFI, SOW, and RFP.

SOW (Statement of Work)

– Similarly to the above, an SOW may be confused with an RFP. An SOW is a contract or agreement between the client or customer and the vendor or service provider, outlining the expectations and responsibilities of each party.
An RFP differs from the above because it is not a request for information or a contract binding of services. The Request for Proposal is a document that does just that, "requests" proposals from potential suppliers or vendors. It evaluates those proposals based on selecting the best supplier or vendor for the project or contract.
Tips to remember: An RFP usually follows an RFI process.
Here's a quick side-by-side comparison that you can use to recognize the fundamental differences.
Managing an RFP like a pro
Let's jump into WHO runs an RFP and HOW to execute these effectively.
I mentioned above that an RFP might be similar to an RFI or an RFQ process in your organization. The RQF, RFI, and RFP can be run as consecutive steps in a formal process. However, this is not always the case; an organization might elect for only one of these processes to be used.
Tips to Remember
Remember that if you are a

supplier/vendor

of a solution, you may need to

submit

an RFP.

If you are an

organization

looking for a vendor, you will put out the

request

for the RFPs. We will be discussing the below from this viewpoint.
Who manages the RFP?
The management of the RFP will vary in different companies. In my current role as a Senior Project Manager, I oversee the criteria for each RFP, but I do not put the RFP together. We find that a team of people will generally be responsible for this. In larger organizations, a dedicated resource or team may create and manage these exclusively.
Success Factors for the Project Management RFP Process
Remember this is what you must have as part of your Project Management RFP when sending the request to vendors.
I've included the steps below that I would recommend ensuring are part of your process and how to oversee these to ensure the project RFP runs smoothly.
Project Management tips – the PRINCE2 and PMI's PMBOK methods will have different versions of "how to" of managing an RFP. You can combine your skills, experience, and methodologies to create a process that works for you.
My Guidelines Below are the Steps that Work for Me
Outline project requirements:

Your first consideration will be defining the specific project requirements and objectives. Remember that the scope of the project and timelines are essential elements. I always like to set up a meeting with my project stakeholders so that the business requirements are considered at this stage.

Create the RFP document:

The document should include detailed information about the project, evaluation criteria, and proposal submission instructions. Even if you are not responsible for creating the document, you need to review this to ensure the document aligns to point number one above. To avoid a lengthy and pointless process, ensure that your RFP is clear to avoid any ambiguity. This will cut down on time shortlisting vendors who are not suitable.

Distribute the RFP document:

Once the RFP document is complete, it should be distributed to potential vendors. Depending on the type of organization, this is generally delivered via email or online portals. Some of the companies I've worked with have compliance requirements which means we need to allow a fair and transparent RFP process; keep this in mind if you work for a government organization, for example.

Evaluate and review the submitted vendor proposals:

Once the proposals are received, you must evaluate this based on the criteria you have supplied. I like to make this a shared session between myself and the stakeholders to agree quicker.

Select a vendor

: The final step in the process will be selecting the best vendor based on the evaluation criteria provided. This might seem simple, but in my experience, there may be cases where a stakeholder has a preferred vendor, or some reviewers might disagree on a specific vendor. Using a scorecard in these instances is imperative to avoid unnecessary disputes.

Manage the project (the bonus step

for you as a Project Manager)

:

Yes, it may seem that the selection step is the final part of the process but remember that is not the case if you are a project manager for this specific scenario. You need to manage the project to ensure that it is delivered on time, within budget and meets the project requirements against what was agreed to in step number one above. You can manage this effectively by meeting with the vendor regularly and monitoring the project's progress.
What to Include in the RFP Criteria and Scorecard
The criterion for the vendor will be based on the requirements as laid out in point one above.
The purpose of the project and what the deliverables are will be critical. How the solution will be achieved based on the vendor's solution is what we are going to measure.
I like to keep my criteria very detailed because it immediately removes any ambiguity or unnecessary assumptions. It becomes clear to the vendor what is expected, and they should know if they can fulfill the requirements based on what I've included in the criteria sheet.

My specialty is software, so the criteria for most of my projects, I gauge my scores based on how well the vendor's software system will be able to meet my solution. Other organizations may need hardware and software, and their requirements will change based on this.
So How do I Break this Down Into my Evaluation
An example may be that my organization needs an applicant tracking system to help us refine our recruitment needs.
We would then evaluate the vendors on things like how many users will be able to have access to the system without additional costs (linked to cost and pricing criteria), how well the system can filter applicants (technical capabilities), what methodologies the vendor uses to implement their solution (project management approach) and how secure the system is in line with personal information protection and GDPR (security and compliance).
These would then be broken down into the functional requirements in our RFP and later used as items on our scorecard.
Let's look at the below scorecard and see how each vendor would be evaluated

Here is how I would narrow down the vendor evaluations. Vendor number three is a weak contender as they do not meet any "must-have" scores. Vendor number two is the clear winner based on my requirements for the recruitment software.
Pros and Cons of an RFP
Reasons Why I Feel the RFP Process is Valuable
Successful projects are seldom run without a project plan, and RFP serves a similar purpose. It helps the project team select the most appropriate vendor for the solution.

Where you have a vendor delivering sub-par service, the RFP process has helped me "weed" out the vendors we no longer want to use and promotes some healthy competition.

It helps outline the project scope very clearly. The RFP processes force the requirements to be defined and agreed upon. I find this helpful as business stakeholders align on the key deliverables beforehand. As a Project Manager, delivering a successful project is more manageable with fewer "unknowns."
Reasons that Can Make the RFP Process Tedious
If the RFP process is poorly managed, it can result in more work needing to be completed by the team.

It can be costly as many resources will be required to take part in the process, and as a time-consuming process, it can cost the company money and time to execute the process effectively.

By nature, due to the vendors needing to fit into particular "boxes" according to the criteria, it can stifle the creativity or "true" scope of what a solution can offer.
Tools for Creating and Managing the RFP
To mitigate as much risk as possible, ensure that your RFP is detailed and designed in a way that is easy to interpret. Your organization may already have in-house templates to use or access to a more extensive paid-for system with an RFP component. In my experience, I don't like to complicate these types of things. Microsoft Excel is free; you can easily create a simple sheet like the example above.
If you're unsure where to start, you can access hundreds of free Youtube tutorials or a Udemy course like the one below.
Request for Proposal (RFP) or Request for Information (RFI) Udemy Course
I suggest signing up for one of the Udemy courses online. Look at the top-rated course below that is more applicable to Project Management. It's less generalized and will help you with a great starting point.

https://www.udemy.com/share/104ogo/
This covers an RFI/RFP and what this typically looks like. It also includes a Case Study, which is helpful if you haven't done one before.
FAQs Project RFPs
Question: Is the Project Manager Always Responsible for RFPs?
Answer: No, generally, a team will manage the RFP process and documentation. A Project Manager will assist by confirming the business requirements and managing the project once the vendor has been selected.
Question: I've Never Used RFPs where I Work. Is this a Problem?
Answer: Using an RFP will entirely depend on the type of organization you work for. In some companies I worked for, my company was the vendor (on-sell of a software product), so we generally did not need an RFP process. However, I have worked with multiple companies where this was an essential process for shortlisting several vendors supplying a service to us.
Question: How do I Avoid Disagreement Regarding Selecting a Bendor as Part of the RFP Process?
Answer: Using a scorecard is the best way to manage this. Regardless of which stakeholder is involved or if a preferred vendor is on the list, having the scorecard results as part of the review process will immediately show whether the vendor is the best choice for the proposed solution.
Question: How Long does the Standard RFP Process Take?
Answer: Every organization, project, and team will vary; therefore, the RFP process for every scenario will change. I have experienced an RFP process being as quick as three weeks and others taking longer than a year to execute fully. The number of vendors submitting will also affect the timeline as the review princess is then impacted.
Conclusion
In conclusion, knowing what an RFP, RFQ, or RFI (and other project proposal documents) are is essential to understanding when to use the correct one.
An RFP is a valuable way to ensure your organization is selecting the "best-in-show" for your requirements. Remember to involve all stakeholders and project team members to ensure you deliver the best solution possible. 
Related read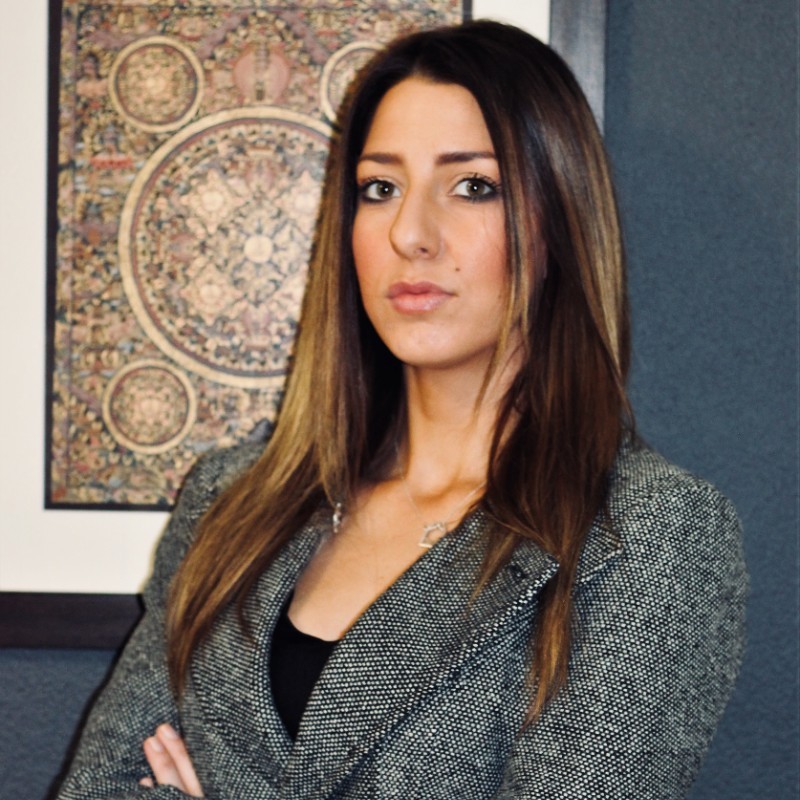 Tarryn Menzies is a seasoned Senior Project Manager, Agile enthusiast, and the insightful voice behind her expert pieces on Projects Pivot. With a career rooted in hybrid Agile environments, including Scrum, Kanban, and MoSCoW methodologies, her passion for project management is palpable in every article she authors. A certified AgilePM via APMG, Tarryn is well-equipped to delve into the intricacies of project management, leading readers through complex concepts with ease and clarity.
In her current role as an IT Operations & Project Manager, Tarryn consistently achieves a balance of technical proficiency and strategic thinking, making her uniquely suited to interpret the often-intertwined worlds of IT and project management. Her extensive skillset includes Waterfall Project Management, PRINCE2, and Service Delivery, among other things, demonstrating her versatility as a management professional.
Known for her clear communication and problem-solving abilities, Tarryn has a knack for managing stakeholders effectively, steering complex projects towards successful completion. With proficiency in Project Management Software, Jira, and XML, she navigates the digital landscape of project management with ease. Moreover, her familiarity with SaaS and Business Analysis empowers her to engage with the evolving needs of modern project management and she shares all her real-world insights here at Projects Pivot!