Project management is complex and unique. Hence, there are many types of project management roles on the market. The concept and these work positions apply to various companies because many of them need to go through projects to achieve their goals.
But is project management overly glorified? Yes and no! I've seen plenty of changes in recent years in how businesses function. Therefore, companies need more than ever project management experts. These specialists will relieve some of those pressures and manage a proper process framework.
Below, I've listed and detailed the types of project management positions grouped by experience level.
Key Takeaways
In terms of types of project management roles, you'll find several of them. They're grouped into three categories. Based on your previous experience, you could occupy

entry-level, middle-level, and senior positions

;

You could become a project management specialist. That can happen with the right professional and educational background. There are plenty of opportunities for you. The positions are project coordinator, support officer, team leader, project management director, etc.;

Project managers have an essential role. They must keep the team together and aligned vision and effort-wise. That's especially important when you think that all projects have ups and downs.
Types of Project Management Roles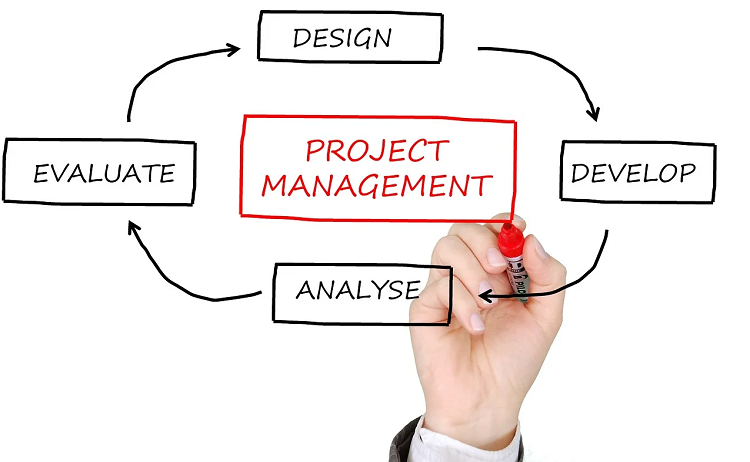 The types of project management roles I've detailed below are critical to the overall project's success. One or several employees could have each of these jobs. That varies from one business to another based on its type and structure.
Types of Project Management Roles
Entry Level
There are three entry-level roles in project management. These are also seen as supporting roles.
Project Coordinator
A project coordinator's role is to ensure the project works smoothly. Coordinators are under project managers' supervision. These employees specialize in funding and budgeting a project. Moreover, they should know how to create and use all sorts of reporting tools, including graphs and spreadsheets.
They also need to do financial reporting presentations for the project leader. Budget analysis should be one of the coordinator's strengths. These experts help the entire team to make necessary changes when they encounter financial shortages or unforeseen expenses.
The average annual salary of a project coordinator is $51,000. Here are this role's primary responsibilities:
Finding viable

solutions

to fix occurring problems;

Taking care of project

implementation

;

Scheduling and

planning

project

goals

;

Keeping

workflow

running smoothly by coordinating team members;

Handling materials and

paperwork

related to the project;

Managing

correspondence

and memos;

Reviewing

project

proposals

.
Project Scheduler
Project schedulers also work under the manager's supervision. They focus on planning the project's phases. Moreover, they cope with the stakeholders' expectations. Finally, they track timely executions.
Most of these specialists rely on scheduling tools to keep in touch with all the other team members. They also establish deadlines for each part of the project.
If any delays appear, project schedulers should take care of those. They also prepare reports and handle the risk management part. The average salary of a project scheduler is $88,000 per year. Here are this role's responsibilities:
Creating

deadlines

and

phases

for each project;

Fixing

potential project

setbacks

;

Doing regular progress reports;

Handling

sub-contracts, risk management, and procurement

.
Project Support Officer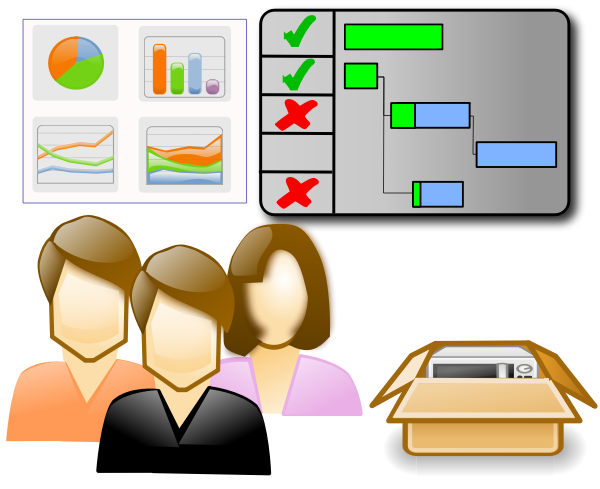 You'll find project support officers mainly in the public sector. The role is similar to the one of the project coordinator. The officer must assist managers with whatever needs to be completed or handled. Project support officers usually earn $51,300 per year. Their responsibilities are:
Monitoring

progress and

reporting

;

Drafting

processes and policies;

Mitigating

risk;

Overseeing

project stages;

Informing

and directing team members;

Setting

agendas

and organizing

meetings

;

Updating

documentation.
Project Controller
The role of project controller comes with a mix of responsibilities. Part of these tasks comes from those of a coordinator, while others come from the planning perspective.
It's an entry-level position in industries such as construction and engineering. For example, project controllers could supervise document controllers. These experts must file, handle, and revise the entire project documentation.
A project controller's annual salary varies between $63,000 and $187,000. The main responsibilities of project controllers are:
Defining objectives

;

Maintaining both

budgets and schedules

;

Offering

improvement suggestions

and required

actions

;

Analyzing project

progress

;

Keeping track of

budget, expenses, timeline

, and other similar tasks.
Assistant Project Manager
The role of an assistant project manager is to handle the tasks delegated by the project manager. Moreover, the people occupying this position must report to their direct managers.
Therefore, the skill set of an assistant project manager should be diverse. Nevertheless, numerous duties are similar to the ones of a project manager.
So, if you're aspiring to become a manager or even a director, starting as an assistant could be a great midpoint. This project management role comes with an annual salary of around $64,700. Here are the primary responsibilities of this job:
Organizing

meetings;

Handling smaller project pieces and

processes

;

Assisting

managers with part of their

workload

;

Engaging in

cross-departmental collaboration

;

Assisting with

material

procurement

;

Gathering project data

, involving in implementation and execution phases;

Attending or even hosting

meetings

.
Middle-Level Roles
Middle-level positions come with higher wages but also more responsibilities. I've included team leaders, business analysts, and resource managers in this category.
Team Leader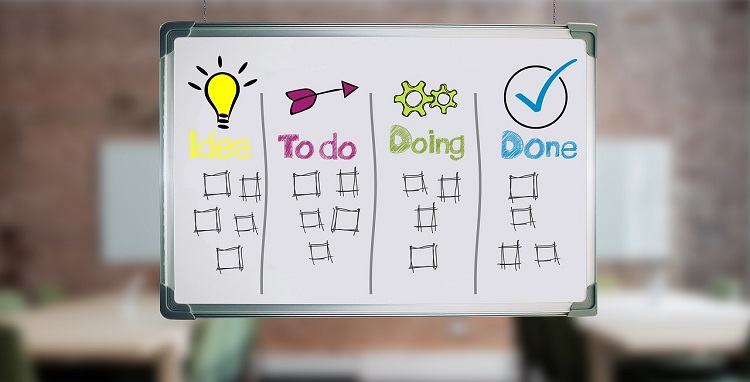 I've always considered the team leader title precious and fancy. It speaks of a successful person. I used to know a team lead expert for an IBM project. He managed to win my appreciation due to his professional conduct.
The need for a team leader could appear in the case of larger projects. This person also has to report to the project manager. Including team leaders in your project will add structure to benefit the entire team. Usually, team leaders have decision-making freedom. Moreover, they should solve any potential disagreements between team members successfully.
Team leaders must initiate different approaches. They should act as role models and be great negotiators. Being good listeners and coaching other employees are also important.
Team leaders earn around $98,000 per year. They have the following duties:
Developing

team

schedules

;

Training

other team members;

Create the project's

goals

and

oversee

their

implementation

;

Assist

with any new members

onboarding

.
Business Analyst
This is a whole new level in terms of skills and experience in project management roles. These specialists take care of the client's requirements. They are the middlemen who connect clients with the working team. Business analysts must typically negotiate with project managers to meet the client's needs.
A business analyst's annual salary is approximately $80,700. This employee has the following work duties:
Defining the project's objectives

together with the manager and other team members;

Gathering all the requirements

from clients and staff;

Having

regular meetings

with the client;

Achieving a balance between the client's needs and the

project's feasibility

;

Taking care of any

technical requirements

;

Verifying

project deliverables

;

Conducting

cost-benefit analyses

;

Testing

and validating different

solutions

.
Resource Manager
Resources are crucial for any project. That goes hand in hand with highly-skilled professionals such as resource managers. They take care of staff allocation. Hence, they must know which people to bring aboard. In addition, resource managers have insights regarding the strengths of each employee.
A resource manager in the US earns around $75,700 per year. Their responsibilities are:
Creating excel

reports

;

Monitoring employee

work time and workload

;

Overseeing

schedules

;

Informing himself and others about the

latest regulations

regarding labor;

Taking care of employee changes and

staff processes

.
Senior Level
Senior project management roles usually include three positions.
Project managers can be in either central or senior-level roles. That's based on the project's complexity and the company's structure.
They must supervise a project's execution and ensure it's implemented successfully. Project managers assign different tasks to different team members. They also keep track of the overall progress of the project.
These experts receive input from both clients and stakeholders. Based on that insight, they make informed decisions leading to goal achievements. They even evaluate their subordinates' performance while ensuring each project is completed.
US-based project managers have an annual salary of around $95,000. Their primary responsibilities are:
Reporting

to senior or directing project managers in larger companies;

Overseeing

the project implementation, being in charge of making

decisions

, and

delegating

tasks, in smaller companies;

Creating activity

frameworks

;

Establishing the

required resources

;

Recruiting

skilled and experienced team members;

Discussing with

higher authorities

;

Setting

milestones

;

Communicating a clear

vision

;

Mediating conflicts

, etc.
Senior Project Manager
Senior project managers are needed for larger projects.
Senior project managers earn approximately $105,000 per year. They have the following job responsibilities:
Meeting 

budgetary

 requirements;

Making sure everyone follows both

scheduling

and

quality

necessities;

Creating budget, communication, and schedule

reports

;

Providing regular project

updates

regarding its

status

;

Keeping in contact with all

stakeholders

;

Developing the

plan

of the project;

Coordinating with

suppliers

and

vendors

;

Giving

feedback

to subordinates.
Director of Program Management
Compared to project managers, directors have a broader responsibility scope. These specialists can oversee more than one single project at once.
This title is often the highest role of a company's project management department. Directors must come up with a big-picture type of plan. All project managers must report to the director.
The average annual salary of a project management director is over $168,000. This job position involves specific duties:
Providing

strategic

project

direction

;

Leading

project managers;

Coordinates

resources;

Aligning the project with the company's business

objectives

;

Being the

mediator

between external and internal

stakeholders

;

Implementing project-related

regulations

and company

policies

.
What is Project Management?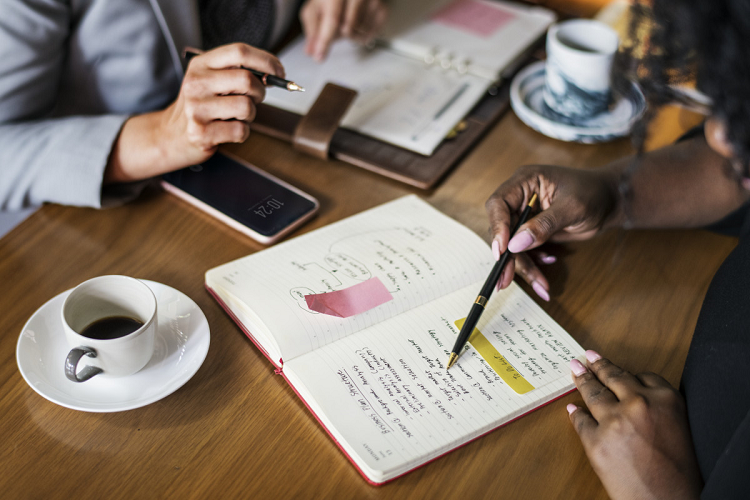 Project management is a complex concept. It comprises certain skills, techniques, knowledge, methods, and tools. All these and a clear vision will create something useful for both the developing company and its clients.
Building something, developing new IT programs or software, and sales expansion are all project management examples.
Regardless of the project, its outcome must bring value to all involved. By that, I mean employees, stakeholders, and clients. Therefore, I consider project management a great way to build a strong career path.
It's also an essential strategic competence inside any organization. Finally, it's a way for team members to educate themselves. They can train and develop new abilities while earning professional experience.
Project Management Types
By product and industry, there are different types of project management:
Construction projects;

Administrative projects;

Equipment projects;

Engineering processes;

Software development;

Design projects;

Event;

Research;

New product development projects, etc.
By methods and approach, there are the following project management types:
Waterfall – a simple and traditional way of project management. It consists of completing every single task in a particular order. Once you complete the first task, you can go on to the next. There's a sequential order that must

be followed

. This approach is helpful if the project has precise expectations and constraints. The Waterfall method is usually implemented when building houses or vehicle construction;

Agile

– completing a project that follows the Agile method is done in small, incremental steps. It's primarily used in the IT niche. Software development managers even created an Agile manifesto;

Scrum

– this is a popular project management tactic. It derives from the Agile alternative. Compared to Agile, Scrum uses shorter development cycles, smaller teams, and frequent communication. If your project might face multiple changes, Scrum could do the trick;

Lean

– the Lean method focuses on smart resource consumption. It helps teams avoid the waste that could be linked to time, money, and human resources. At first, automotive companies such as Toyota used it in the manufacturing industry. This method reduces expenses, raises efficiency, and lowers timelines.
A new method appeared recently, and it's called Kanban. Japanese experts developed it. The word means "signboard." Through it, the entire team must visualize the project's workflow due to a set of cards representing each task.
You can use a digital or a traditional board and list several columns. Then, as each task is finalized, you can move it to the right, on the next column.
Kanban enables continuous workflow. If your project has numerous tasks or phases that must be finalized at the same time, this method will be helpful. Kanban project management can even be used simultaneously with other ways, such as Lean or Scrum.
Being a Project Manager – Types, Skills & More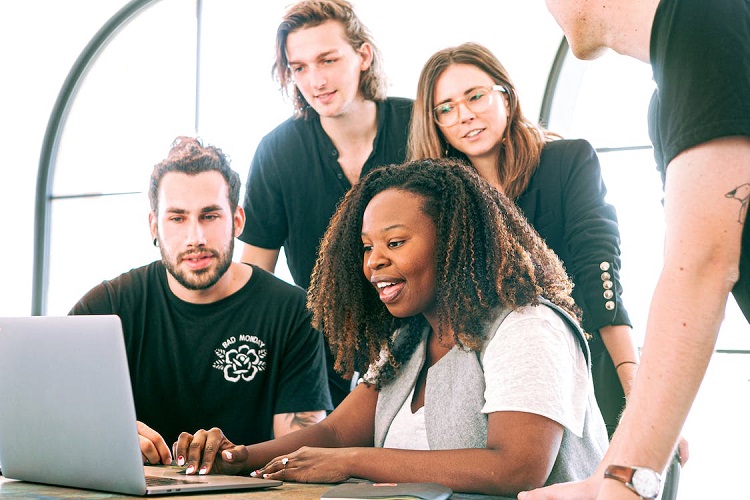 Out of all the roles I've detailed above, the most commonly-met one is project manager. Everyone has heard of someone having this work role at least once in their lifetime. So, I've decided to go more in-depth with this specific job position and let you know there are several types of project managers.
What Do Project Managers Do? Main Tasks
Project managers plan, organize, oversee, delegate, and put in place tasks and projects. They must do all that within a given timeline and budget. They establish goals, create teams, supervise completion phases, and deal with stakeholders.
Project managers can influence the project's quality and the team's productivity. They can do that through their skills, mentality, leadership capabilities, and communication traits.
What Project Managers Do
Discussing project plans with superiors;

Creating a list of requirements and needed resources;

Developing the project's structure;

Delegating and explaining the tasks to all team members;

Integrating the project within the company by effectively communicating with other departments;

Monitoring progress to make adjustments if and when necessary;

Assessing performance metrics and discussing further improvements.
Main Types of Project Managers
Front-runners

– these leaders do everything they can to achieve the project's goals. They're innovators who motivate and inspire people;

Prudent

– cautious project managers will always come up with backup plans to face or avoid any uncertainty;

Perfectionists

– a perfectionist manager will scrutinize a project's development. Perfectionists want to keep an eye on everything that's happening. They're great at anticipating problems and keeping things well-organized;

Dictators

– they focus on discipline and are pretty rigid when it comes to their approach, timelines, and methods;

Saviors

– focusing on solutions, saviors always want to solve issues and help their teams. They're also highly resourceful;

Delegators – they allow subordinates to make decisions and broaden their professional horizons;

Advisors

– they are actual knowledge forces who like to give complex answers to any questions team members might have;

Technical

– they make sure the team follower the correct parameters. Technical managers want their employees to work with precision, and they focus a lot on key performance metrics;

Risk takers

are fearless in taking risks and trying new tactics. Risk takers deal with unfamiliar aspects of the project very relaxed;

Experts

– these are ambitious and technical. They have a strategic approach, and their plans are always well-thought.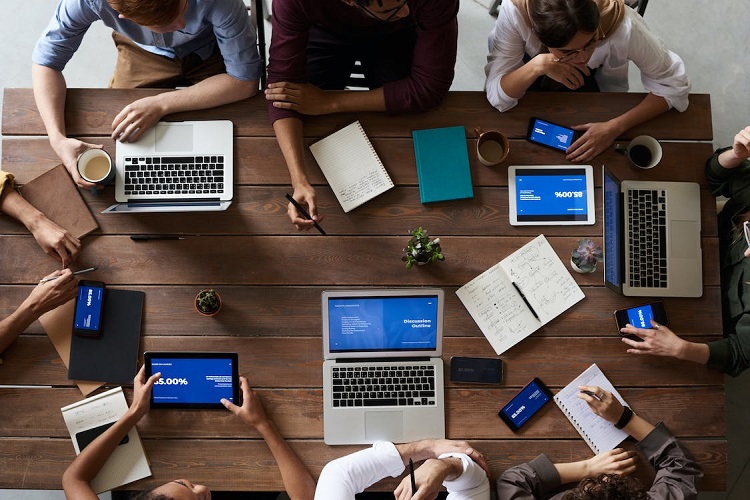 Types of Project Management Roles – FAQs
Question: How Many Project Manager Types are There?
Answer: Based on the industry they're in, there are marketing, IT, technical, engineering, systems, electrical, PMO, construction, and AX project managers.
Based on their approach, there are gamblers, prophets, executors, and expert project managers. Finally, project managers could be perfectionists, prudent, dictators, advisors, risk takers, delegators, and more based on how they handle things. 
Question: What Skills should Project Managers Have?
Answer: Project managers should have many valuable skills. Among these, there are adaptability, decision-making, budgeting, leadership, problem-solving, time management, and risk assessment expertise. 
Question: What Does PMO Stand for in Project Management?
Answer: Project Management Office. It's about a group of experts who determine a project's standards and policies.
All team members must then follow these internal rules while implementing the project. Therefore, each business can create its own project management template through the PMO. PMOs also support project managers.
Question: What are Some Other Titles for Project Managers?
Answer: We all know the title of project manager. But they come in a wide range of other names. These are sometimes peculiar and non-traditional. You'll find titles like architectural project specialist, project supervisor, or project control specialist.
Other names are strategic execution officer, planning director, or vision realization expert. Team mobilization lead and value delivery manager also refer to project managers.
Final Thoughts
Project management is very complex and entails a lot of duties and responsibilities. Thus, a good organizational structure is critical. You need it if you want the right employees to handle specific tasks successfully.
That's why there are so many different types of project management roles. There are assistants, coordinators, team leaders, project managers, and directors. Plenty of roles and opportunities exist.
Each role has its specific duties. That's because project management involves plenty of tasks. Some of these are managing resources, workload, timelines, expenses, risk management, procurements, etc.
Sources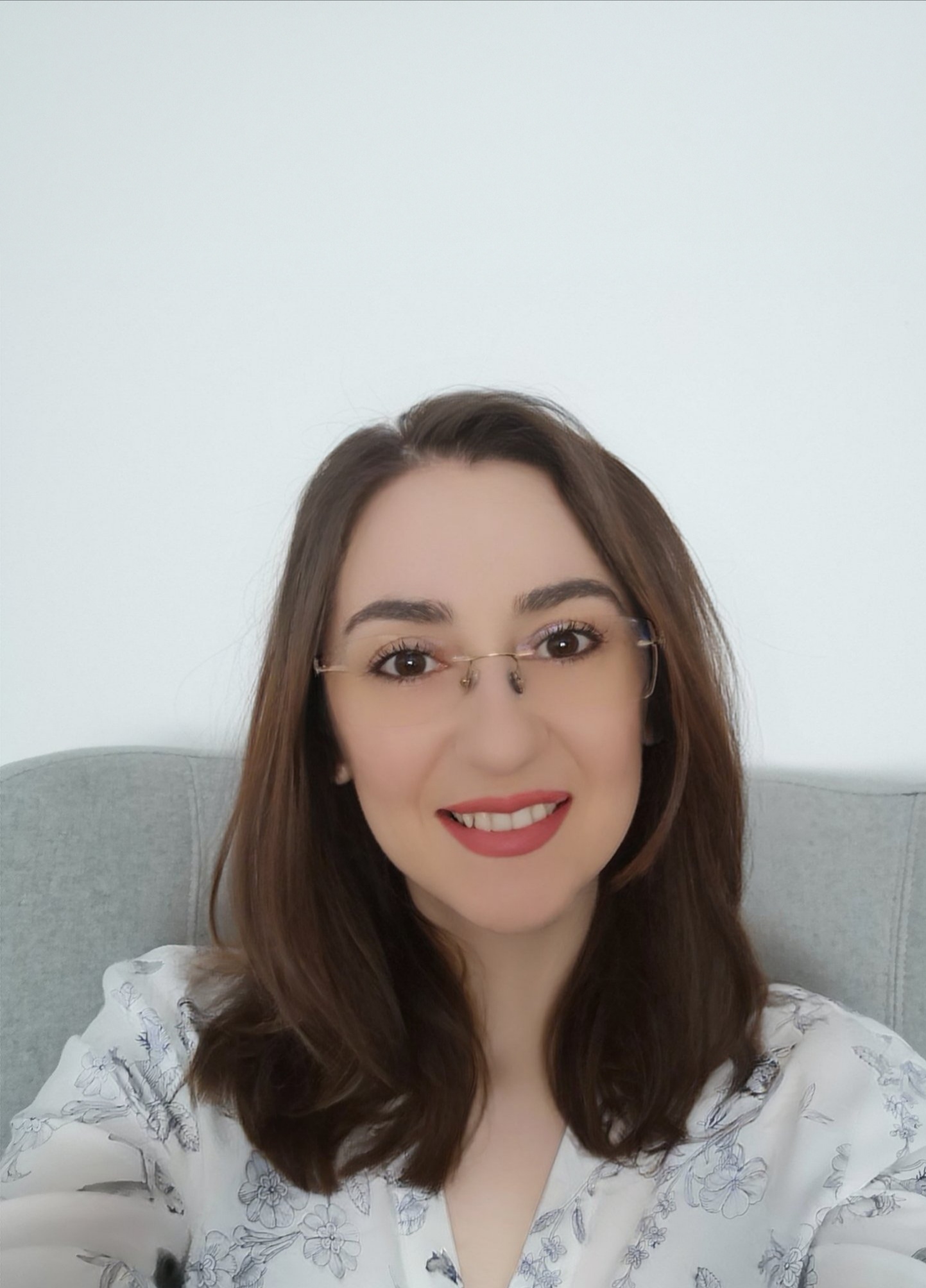 Alexandra is a passionate digital strategist who loves project management tools and principles. As a content writer, Alexandra has created many in-depth guides on e-commerce, digital marketing, and project management tools and is here to help the Projects Pivot readers learn more about managing projects and the digital tools that we use!