If you're reading this, you've already decided that becoming a Project Manager might be the right career. The next step is figuring out how to become a Project Manager. I'll take you through some guidelines and handy tips to kicking off your career in this diverse and exciting field of work.
My Bottom Line Up Front
The quickest path to becoming an I.T. Project Manager would be to either start in a junior role (project coordination or administration) and gain experience or complete a Project Management certification. Ideally, the certificate should be one you can attain with the minimum prerequisites. I'd suggest a CAPM (Certified Associate in Project Manager).
What is a Project Manager
A pivotal role in any project is the Project Manager, who oversees the entire project lifecycle. In Information Technology, you'll often hear the words "SDLC" or "Software Development Lifecycle" about this. The Project manager commences with the initial setup and development kick-off and is fully responsible for the process until the project deployment and close-out phase.
A Project Manager is responsible for planning, documentation, budgets and forecasting, stakeholder management, and guidance throughout a project, focusing on managing communication across the different teams.
In my experience, communication separates a good project manager from a great one! I've spent over 15 years in the Technology sector and have specialized in Project Management for the last eight years. Qualifications are necessary, but soft skills are essential, ensuring you're setting yourself apart. I will show you how to set yourself up to become a successful Project Manager and what to look out for.
Qualifications
In my exposure to different markets and working with global teams, there is a trend toward what are the core "must-haves" for this role. However, there is a bit of a split regarding the certifications. So let's look below at some of these. I will highlight these from the most popular to the more niche specific.
Bachelor's Degree
For most industries – and Project Management is no different- a bachelor's degree and ideally one related to Information Technology is considered "preferred." Some organizations may not deem this essential, but most corporate sector companies will require this as a baseline qualification.
Certifications Related to Project Management
Consider adding certifications specific to project management (whether you have a degree or not) to enhance your CV and skillset. The qualifications below are ranked below from those considered most desirable to those which can be additional certifications you can build on as your career progresses.
The PMP®

(Project Management Professional) certification via the USA's Project Management Institute (PMI) is a globally recognized and widely respected qualification that allows you to work across different methodologies and industries. You will learn how to collaborate with people, manage processes, and adapt to business environments.


You will, however, require previous project management experience when considering enrolling.

(Source:

https://www.pmi.org/certifications/project-management-pmp

)

Prerequisites for the PMI PMP are listed below; you will need to meet one of the sets before applying:
Four-Year Degree

36 months of experience leading projects within the past eight years

35 hours of project management education/training or CAPM® certification

OR

High School Diploma or associate degree

60 months of experience leading projects within the past eight years

35 hours of project management education/training or CAPM® certification
You must maintain your PMP status by earning 60 Professional Development Units (PDUs) every three years. PDUs are accrued by volunteering, additional studies, and attending seminars, among other tasks. You will also be required to pay a renewal fee to PMI every three years, discounted if you are a PMI member.
The Prince 2 and Prince 2 Agile (Foundation and Practitioner)
Axelos in the United Kingdom offers this. Prince stands for Projects in Controlled Environments. Prince 2 and Prince 2 Agile have a Foundation level and a more in-depth Practitioner level certification (completion of the Foundation level is a prerequisite for the Practitioner). Although this is more popular in the U.K. and Europe, it remains a highly sought-after qualification.
In recent years, Prince 2 has adapted their service offering to include a Prince 2 Agile, which focuses on the more modern "Agile" approach to project management rather than the more traditional "Waterfall" methodologies. Prince 2 is less prevalent in the USA market. If you had to choose between the two, I recommend a PMP or a CAPM certification.
As mentioned above, a CAPM (Certified associate in project management) is also considered a prerequisite for PMP. However, I recommend that more junior Project Managers start with something like this, as it's an entry-level certification that is a great way to gain a broad understanding of project management methodologies, tools, and practices.
To sit the exam, you should have the following:
A secondary degree, such as a high school diploma, GED (general educational development), or global equivalent
A minimum of 23 contact hours of project management education completed before the exam
The APM (Associate in Project Management) is also an excellent certification, as this does not require previous project management experience. Instead, the APM certification will introduce you to the basics of project management.
CompTIA Project+ is ideal for those who want to focus solely on information technology. This course covers small to medium-sized projects and how to manage these across different lifecycles.
Certified ScrumMaster (CSM)is the Agile Project Management that the Scrum Alliance administers.
A CSM is more relevant for Project Managers who work within an Agile framework running or facilitating scrum sessions.
Depending on the industry you want to delve into, you can also investigate the below Project Management certifications that would add credit to your job role and experience:
PMI Risk Management Professional (PMI-RMP) Certification

Program Management Professional (PgMP) Certification

Certified Project Manager (CPM) Certification

PMI Scheduling Professional (PMI-SP) Certification

Certified Project Management Practitioner (CPMP) Certification

Professional in Project Management (PPM) Certification

Portfolio Management Professional (PfMP) Certification

SAFe® "Scaled Agile Framework" certifications (there are various levels and specializations for SAFe)
My Advice for Starting as a Project Manager
Okay great. So, now I have my qualifications (or perhaps I don't), now what?
There are multiple ways to break into the Project Management market. However, throughout the years, I've noticed a separation between the different approaches, usually based on how quickly the person needs to start working.
One route is becoming qualified before applying, and the other is gaining experience first and completing certifications later in your career.
Many aspiring project managers may not hold a degree, which shouldn't deter them from pursuing this field. The below advice will apply to both qualified and unqualified individuals. If you don't have a degree, your aim should be to start gaining experience as quickly as possible. If you have experience and no qualifications, I recommend growing your knowledge and trying to rack up project-related certifications as you go.
There is no wrong or right way, but there are still some guidelines that I recommend following before starting your journey.
Decide on an industry that you find interesting. You may ask why this is number 1. The certifications can help you get your dream job, but the industry you decide on should guide you to where you want to be.
Start networking and attending events in your chosen project management area of interest to learn more from those in the field. You could also consider volunteering to get exposure to the market. Once you have a clear direction, you can build on your experience and certifications.
But wait, Project Management is essentially just Information Technology, right? Yes, this is true, but imagine yourself working as a Project Manager at a large, established investment bank. Is this for you? Do you enjoy the corporate world and wearing a suit or heels? If not, you could explore working for a more informal or creative organization like a marketing agency. These are your target companies to start learning about.
Create a detailed, sleek resume and ensure you've used a modern, easy-to-read, concise CV format. Your CV should be at most three pages. Recruiters generally take less than 5 mins to scan through a CV, so your critical skills and strengths should stand out. Finally, feel free to start getting your applications out there, even if you have minimal experience and qualifications. Many organizations offer internship or graduate programs that can springboard you into your chosen field.
Apply for all the jobs. Online Job applications are a numbers game, and you're up against many contenders! You might think being picky is good, but I promise you that getting a foot in the door as early as possible will give you the best chances of advancing your career.
Don't overthink it and start anywhere; experience is never lost, and use it as a learning opportunity, no matter how it ends up. Getting project hours under your belt is vital as quickly as possible, even if you need to be more qualified.
I recommend considering graduate or junior roles such as project administration or project coordination to allow you to begin your journey in project management and learn from senior team members. Some of the abovementioned certifications require you to have some project management experience, which is why this is important. It will also help make sense of what you aim to study as you can apply real-life scenarios to the tasks and methodologies you will learn about.
Start gaining additional certifications. Now that you have an idea of the space you'd like to work in, you can decide on further qualifications you'd like to focus on. We highlighted a few above, and choosing the industry or organization you'd like to work for can help you pinpoint the structure of your studies.
Some enterprises prefer Agile methodologies, and others prefer those related to risk and compliance, for example. If you've started working in an industry you enjoy, it may be easier to determine which certifications you'd like to acquire to enhance your skill set.
Build your brand and your network. Networking is one of the less-spoken-about golden rules when it comes to job searching and is something you need to consider right at the beginning of your career. I worked in the Technology recruitment space for over six years.
Most of the senior I.T. professionals I met had found their current posts via someone in their social or professional circle. Your network is one of your most important assets when becoming a preferred candidate for a role you are interested in. A recent report by Zippia in 2023 noted that "Employee referrals account for 30-50% of all hires in the U.S."
Working on Your Soft Skills
Soft skills are a critical differentiator between a good Project Manager and a GREAT Project Manager.
Soft skills come across in interactions during interviews, and homing in on your soft skills can set you apart from other similarly qualified candidates in an interview. As a Senior Project and Operations Manager, I vet our recruits. In a sea of equally qualified candidates, we look out for the ones that can articulate themselves well and show an aptitude for the below skills.
The essential soft skills I would highlight as some of the most important to master in this role:
Communication

. Yes, as you guessed, this is number 1! You will work with many different personality types daily and must know how to deal with varying team members professionally and effectively. Poor communication causes messages to be lost. You'll also need to be able to adapt your communication style based on whom you're interacting with; remember, how you may speak to a peer at a networking event will be vastly different from speaking to a stakeholder. That leads me to my next point.

Adaptability

– We must be adaptable to changing communication styles and dealing with difficult situations or changes within the project scope. Your teams can change with every project you work on and can even vary within a day. So you'll need to be able to adapt to this ever-changing, fast-paced world of Project Management.

Leadership and management

skills – As a Project Manager, you may have to lead the project and guide the people within the team. You may also, at some point, have subordinate project administrators or coordinators that you would be required to mentor. Strong leadership skills can lead to being promoted quicker or being considered for a senior role on a new project.

Organization and prioritization

skills are imperative for this role. On any given day, you might have several various tasks, and you'll need to quickly be able to triage and organize these effectively to ensure the project and deadlines stay on target.

Planning and time management

– Delivering projects on time is one of the fundamental principles of Agile. If a project is late, it undermines the very rationale for the project. This principle holds for many project methodologies and knowing how to mitigate this by managing time, budgets, and schedules effectively is essential.

Attention to detail

is a critical skill that applies to all aspects! If you're missing the finer points of any project artifact, specification, output, or issue, the impacts can be dire and hurt project deadlines.
How Do I Ace the Project Management Interview?
How to Land the Interview (And Master It)
As a senior I.T. recruitment professional in my previous career, I have done interview coaching for multiple organizations, including the Gordon Institute of Business Science. In addition, I have head-hunted and recruited at all levels, from junior technology roles to senior-level CIOs and CEOs of global banking and technology firms.
You can find many interview tips online, which can be extremely valuable, so it's good to research them as much as possible. I will advise you to interview like an Information Technology pro (even if you're not). Although general interview tips around dress code and the like can be a quick Google search, I want to share some career-specific advice you might not be aware of (yet).
How to Structure Your Resume
Your resume should jump out at recruiters and potential hiring managers, and you need to know what to highlight to get noticed. In recent years, a CV should be at most 2-3 pages (even less if you have minimal experience) which may seem limited, but this helps give an idea of how concise it should be.

You should have a LinkedIn profile, which will add personality and credibility to your CV. Read LinkedIn tips for optimizing your LinkedIn profile, as these can help promote your profile to potential recruiters.

A great tip I've always given to candidates is to add a "skills matrix" or "project matrix" and a summary if possible. Highlight the skills you've specialized in. I recommend using a graph to rate your proficiency out of ten. If you have exposure to a system or software relevant to the role you're applying for, this should pop out immediately without the reader scanning your CV. The idea is to make their job easier and select your CV without realizing it.

If you have any experience managing projects, highlight these in a table showing things like the financial project value, the tools used, and how you met (or exceeded) the project goal. Remember to list any accomplishments you've accumulated, even if you're not a fully qualified project manager. If you've shown leadership skills at school or passed your exams with distinctions, highlight these!

Things to exclude would be that babysitting job you had in 10th grade, the art award you received in kindergarten, and anything from more than ten years ago or unrelated to the role you're applying for. These can clutter up a CV and occupy valuable real estate you should save for those applicable skills.
The Interview
Okay, now you've compiled a sleek CV, landed the interview, and need help figuring out how to prepare. Remember the section around soft skills I mentioned earlier? Well, this is where they become your secret weapon!
Communicate. Whether you have multiple certifications, a degree, ten years of experience, or none of these, the one thing that will come across in the interview is your personality and professionalism, use this to win your audience over. If you can't communicate how you would use your relevant skills effectively, the interviewer is unlikely to call you back, even if you possess all the necessary qualifications and experience. This role is all about clear and effective communication.
Prepare, prepare, prepare! I remember one of my managers once told me, "if you're not overprepared, you're underprepared," and that advice has stuck with me for years. You're more likely to be less nervous if you're fully (over)prepared, which will also help you come across as professional and confident in the interview (even if you aren't.)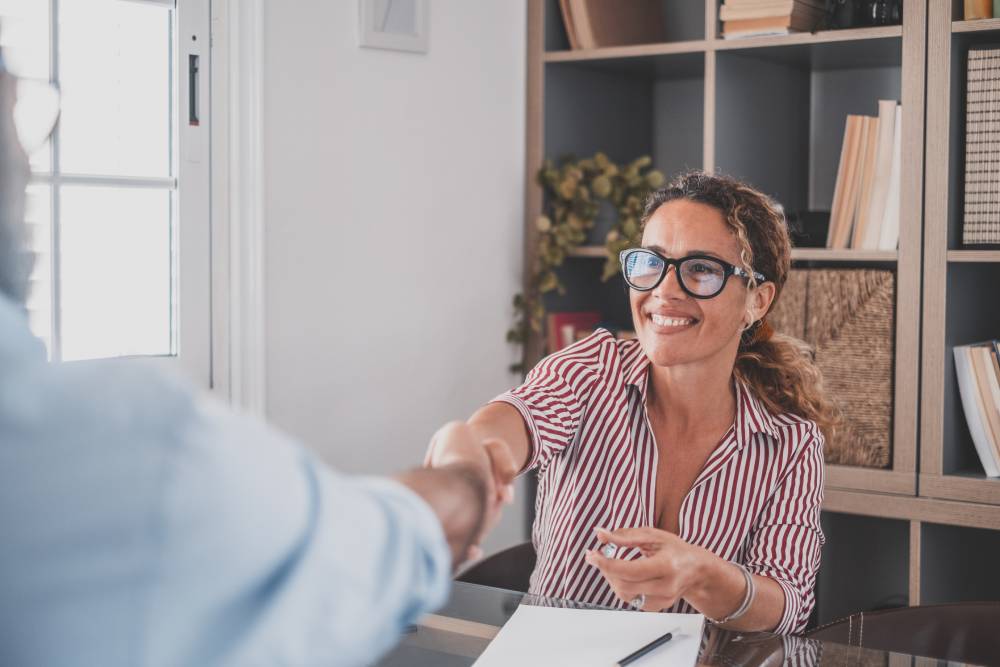 Here is How You Overprepare
Do your homework!
Once the interview date is confirmed, research the person(s) you are meeting with on LinkedIn. Look at their current role, how they've progressed to their current career level, and any certifications they hold.
Their certifications are an excellent clue to the company's methodologies. For example, if they have recent certifications in Prince 2, you can assume they work in an Agile methodology; if they're Certified ScrumMaster (CSM), their team most likely uses Scrum sessions. For this reason, it's great to quickly research some basics about this so you can be more informed if it comes up.
Try to Find Common Ground
This next section should be mentioned more often in interview advice. It's essential as more of the global workforce focuses on "culture fit" as one of the critical criteria when interviewing candidates.
If the interview panel members have listed any hobbies or sports, or clubs you may share, try to bring this up in the interview, and people love sharing a common interest! In the absence of a wealth of experience or something remarkable on your CV, it may be why they feel you're a good culture fit or why they remember you.
Practice Your Elevator Pitch
Ensure you are able to elevator pitch about your most fundamental skills. It would be best if you didn't recite your CV to the panel but could "sell yourself" in a few sentences. Highlight some of your achievements and passions. Give a reason for why you've chosen to apply to this company or for the role. Demonstrate how you will be an asset to their organization.
Ask Questions: Interview Them
Be bold and ask questions. I always used to tell candidates that you're interviewing the company as much as they're interviewing you. It would be best if you were sure that the role or team you'd be working with would be a good fit for you, or else you would be unhappy and most likely unsuccessful in that role.
A candidate who ends the interview without asking a question may be perceived as unconfident or disinterested. There are some questions I'd highly recommend you avoid, too; I've included some tips below.
Interview Question "Do's"
Always ask about the project management team's methodologies, tools, structure, or style. If they mention something you're familiar with, this is a great way to demonstrate your understanding of the subject (even if it's limited).

Any challenges within the team or processes currently and how you could help solve them. Problem-solving is an excellent soft skill, and your interest in assisting them is positive.

Carefully elicit information about the management style of your reporting manager. It may seem controversial, but it will offer valuable insight into whether the role would fit you well.

What would the expected next steps be? Again, this shows you're not scared to ask a potentially daunting question but also eager to progress with the opportunity.
Interview Question "Don'ts"
Avoid questions related to salary. Instead, keep this type of discussion for the negotiation phase. The hiring manager does not want to assume your interest in the position is solely about financial gain.

If salary expectations arise, you could keep your answer neutral by saying, "I trust the organization would make a fair and market-related offer based on my skills or experience."

Refrain from badmouthing your previous employer (if you've had one). Always answer neutrally, and if you're leaving a position due to an unhappy situation, you can always divert your reason for leaving a previous employer as "an opportunity to grow more in a new technology or skill."
Essential Project Management Tools to Get Familiar With
I hesitated to add this piece because this topic can get granular regarding Project Management tools. Every organization I've worked for (smaller and larger Global firms) has used different tools and methodologies when managing projects. For this reason, your soft skills, like adaptability, become invaluable!
I will briefly touch on some of the most popular Project Management tools in the marketplace today, as the principles and methods remain the same. In addition, there are many free or cheap courses you can do online to start learning about how to manage a project with online tools and how they work in different types of teams and organizations.
As mentioned before, when interviewing for a potential job opportunity, you can also show interest by asking the line manager which online Project Management tools they use. Again, I recommend learning how these work before starting a new job. Preparation shows great initiative and can ease some new-job anxiety most of us feel in our first week. In most cases, you can use free versions for single members.
Here are My Top 6 Project Management Tools as of 2023
Monday.com

– this is generally used by smaller companies that prefer a more straightforward and cheaper option than enterprise organizations.

Airtable

– this is used by companies that mainly focus on data or require a solution that replaces the need for spreadsheets.

ClickUp

– This is generally used in companies that prefer to work within an Agile methodology. ClickUp is personally one of my favorite platforms I've used to date. It's easy, intuitive, and not as expensive as other sleek solutions.

Notion

– this is typically used for teams in the content creation/agency space.

Confluence

– This is used by organizations requiring remote team collaboration for more long-form content.

TeamWork

– This is ideal for client-facing organizations and is most widely used by those in marketing and advertising.

I would also add

JIRA

here, as this is one of the more common software applications you may encounter.

Atlassian

owns both Jira and

Confluence

(mentioned above.) Jira is mainly used in the Agile project management space, where both development teams and project managers can track issues, bugs, and the progress of projects within a sprint. Some organizations will use a blend of these or a tool for each team where applicable. I've worked on this extensively, and although it could be more attractive, it's practical, which is why many tech teams and developers use this tool.
Project Management Salaries and Demand
So now you've followed the advice, put in all the effort, and wonder, will this career be financially rewarding? Is this a viable, sustainable career for me? Yes, absolutely, and I can tell you that the demand for professionals in Information Technology is increasing yearly.
According to the most recent Indeed and Glassdoor salary scale reviews, as a Junior IT Project Manager in the United States, you could expect an estimated total pay of around $64,229 – $72,481 per annum.*
As a mid-level to senior I.T. Project Manager, that range increases to around $97,757 – $102,839 annually.

*Note: These base-level averages or medians (as of 2023) will differ depending on your chosen industry and seniority.*
Remember that with every qualification you gain, your salary potentially increases. According to Forbes – In the U.S., PMPs make 20% – 32% more than non-certified project management specialists.
The longer you hold your PMP, the better your salary increase opportunity is (sources below).
Tips for Becoming (and Remaining) a Successful Project Manager
So you followed the advice, crushed it in the interview, and got offered an excellent salary. Now what?
Some junior recruits progress far more quickly into more established roles, and you should think about how to make sure you're ticking all the right boxes to be considered a preferential candidate in this space. Aside from studying further and building on your soft skills, there are some things you should be focusing on at every company you work for,
Be a good student.

I always notice those who take it upon themselves to gain more skills without being asked, such as those candidates who proactively learn about a new software system or project management tool. Take advice from senior colleagues and try to gain insight where you can.

Be a team player and a strong relationship builder

. Regardless of your experience or qualifications, project managers who can blend into different teams seamlessly and work with varying personalities will generally outperform those who can't. To yield the best results out of this role, you need to be helpful and elicit results from those in different teams easily. The ability to build great relationships with co-workers or stakeholders is not a skill everyone can master. Aim to be the best at this you can be, and you'll see the value derived from this early on in your career.

Be solution driven

. You will encounter challenging projects, situations, and people in this career. It would help if you were sure you're not only thick-skinned but can quickly diffuse difficult situations by offering alternative ideas that may result in a positive outcome. You may also be given preference for newer projects that require solution-based strategies.

Be proactive

—approach things preemptively rather than reactively; this can lead to mitigating issues before they happen. Project owners love this—and it remains one of my favorite traits among my peers and a skill I nurture daily.

Focus on the CCR cycle, the Continuing Certification Requirement cycle.

Some qualifications may need to be retained (these are covered above) annually by completing PDUs or by paying a membership fee. If you've worked hard to become accredited, don't forget to maintain these over the years to stay competitive in the market. Research has shown that Project Managers who retain their PMP status over a more extended period have a far higher earning potential than those who do not.
FAQs About Starting in Project Management
Question: How do I decide between a PMP, CAPM, or Prince 2?
Answer: If you're an entry-level project manager or just starting, I recommend beginning with your CAPM. If you're a more senior Project Manager working in the U.S., I recommend completing a PMP and retaining this. Finally, if you're interested in working remotely or physically for a company in Europe or the U.K., I'd suggest completing a Prince 2 or Prince 2 Agile.
Question: Can I become a successful Project Manager without a bachelor's degree?
Answer: Yes. Some of the most senior professionals I've met in this space are those without degrees. However, in recent years, employers are becoming more open to hiring candidates with specialist certifications, and a demonstrated working knowledge of Project Management.
Question: How long will it take me to become a Project Manager?
Answer: You could become a Project Manager in a few months, but it will take 1 – 3 years to become a Junior to mid-level Project Manager. A Senior Project Manager is considered someone who has around 5 – 8 years of experience.
Question: I am a Project Manager, but I want to change career paths; what options are there?
Answer: Once you've started your career in this field, you'll quickly learn that the role is somewhat hybrid, and you're often doing a multitude of tasks. For example, you could progress into more senior Project Management roles, Programme Management where you oversee several projects simultaneously, or even a CIO or COO role. On the other hand, I've recently seen a lateral move into the Product Management space or Solution Architecture, which is more on the technical front.  
Sources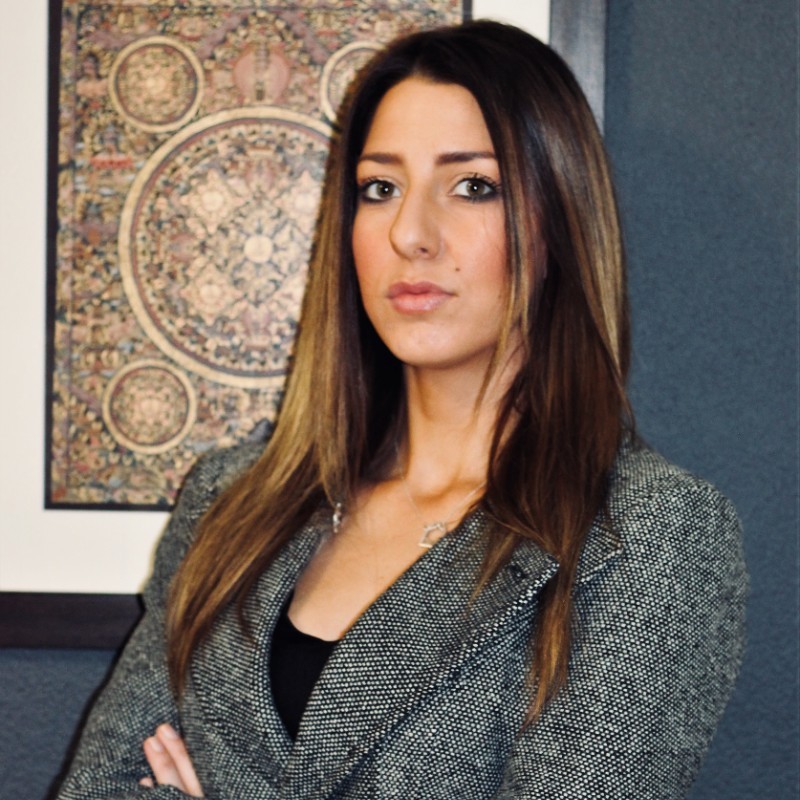 Tarryn Menzies is a seasoned Senior Project Manager, Agile enthusiast, and the insightful voice behind her expert pieces on Projects Pivot. With a career rooted in hybrid Agile environments, including Scrum, Kanban, and MoSCoW methodologies, her passion for project management is palpable in every article she authors. A certified AgilePM via APMG, Tarryn is well-equipped to delve into the intricacies of project management, leading readers through complex concepts with ease and clarity.
In her current role as an IT Operations & Project Manager, Tarryn consistently achieves a balance of technical proficiency and strategic thinking, making her uniquely suited to interpret the often-intertwined worlds of IT and project management. Her extensive skillset includes Waterfall Project Management, PRINCE2, and Service Delivery, among other things, demonstrating her versatility as a management professional.
Known for her clear communication and problem-solving abilities, Tarryn has a knack for managing stakeholders effectively, steering complex projects towards successful completion. With proficiency in Project Management Software, Jira, and XML, she navigates the digital landscape of project management with ease. Moreover, her familiarity with SaaS and Business Analysis empowers her to engage with the evolving needs of modern project management and she shares all her real-world insights here at Projects Pivot!