Meet the team changing the way modern businesses manage projects.
With the right project people to help forward thinking companies learn from our decades of real-world project management experience.
Companies hire us to build out the layers of project management and operational processes that drive businesses forward.
Now, we're helping to find, mentor and guide the next generation of project managers who are just as passionate about getting things done as we are!
The Projects Pivot Story
---
After decades of managing some of the toughest projects in various industries, Barbara Kephart found a way to revolutionize the way businesses hire, train and manage their project management professionals.
Project Pivots does this by:
Match making the brightest, up-in-coming project professionals with stressed-out business owners who don't know where to start or who to hire.
Find untapped talent in the world that others might gloss over.
Mentor and support these professionals within each company to make sure there's proper fit and alignment.
With one-on-one 'Seatbelt Session' led by Projects Pivot's team of senior project managers to help frazzled C-suite individuals clarify their project and business goals.
Every business needs project management, but not every business owner knows what that looks like.
We know…
Projects get messy quickly.
Not everyone wants to be a project manager, but everyone can get better at managing projects.
Great project management enables business growth.
Our Mission
---
Our mission is to change the way businesses execute their projects, by training and nurturing internal team members and connecting exceptional project professionals with organizations in need, fostering a dynamic ecosystem of talent and innovation.
By bridging the gap between untapped talent and companies seeking efficient project execution, we strive to revolutionize the project management landscape, delivering exceptional value and sustainable growth for companies.
We're here to share how projects really work.
We can teach you how to create a project schedule, charter, risk register, or project budgets but how do you make it actionable for real-world companies?
That's what we're here for.
Today's companies are drowning in too much information, with an overwhelming amount of PM tools to choose from, but who is actually getting things done?
We show you how to manage projects in the real world. With problems like competing priorities, tight deadlines, unresponsive team members, conflicting personalities.
This is where we thrive.

Project management is more than just methodologies and frameworks – it is our way of life.
The Projects Pivot Resources
---
We'll break down the methodologies, and frameworks of project management so business leaders and project-focused professionals can learn the best practices in our industry today.
We'll discuss the professional roles and career paths within project management with great advice for companies wanting to expand their teams.
We'll delve deep into the project management tools that we love, with some much-needed guidance on how to choose the right PM tools for your business.
Or tell you when you shouldn't be investing in a PM tool, then show you how to create internal workflows that get projects done.
So much of what is documented on project management is dry, stuffy, and antiquated; we're here to freshen it up and share what works.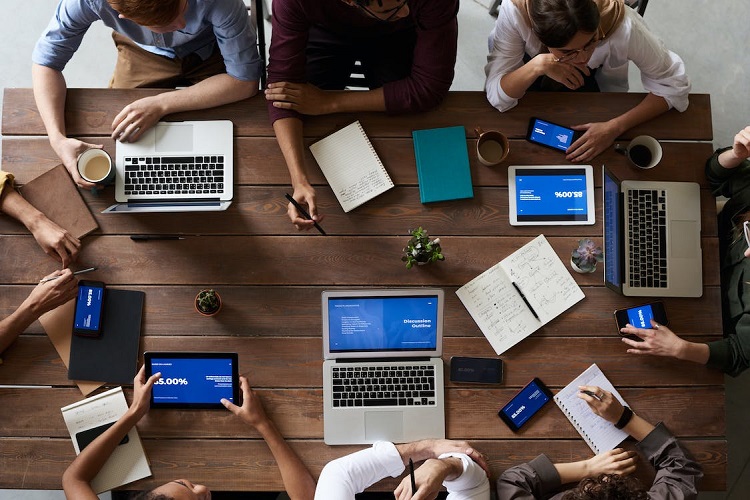 The Projects Pivot Editorial Promise
---
We promise to bring you valuable guidelines, career resources, hiring a project manager advice, training internal staff tips, and strategies that we know work in the real world.
We share advice we wish we had when we started our project management careers, focusing on the essential best practices in our field, enhanced by real-world experiences, strategies, and tips we've refined over the years.
Our contributors are all working project management professionals who are as deeply committed to this field as we are.
Our Values
---
Excellence
We commit to excellence in every project we manage. We thrive on getting things done and always being ten steps ahead of what needs to be done next.
Continuous Improvement
We believe in creative continuous improvement. Projects don't magically come together, it takes continued effort, and we're here for the long haul!
Empower
We champion newcomers to North America and commit to give everyone a seat at the table. We proudly support a diverse group of talented professionals.
The Projects Pivot Team
---
Barbara Kephart, PMP
Founder, Projects Pivot
Barbara is a seasoned project manager with a leadership style centered on collaborative discussions, innovative problem-solving, and transforming companies' long-term goals into tangible realities.
Barbara, a UC Berkeley-certified project manager, holds a PMP credential from PMI and brings decades of experience in a variety of industries. Adept at managing projects across industries including, information technology, M&A, medical research, downtime process improvement, construction planning, quality control, regulatory, marketing, agriculture, food supply management, academics, strategic planning, global distribution, non-profit initiatives and start-up accelerators and incubators (just to name a few).
Today, she matches clients with upcoming, talented project coordinators, project managers, and analysts, all while supporting, mentoring, and helping these relationships and businesses thrive here at Projects Pivot.
Known as the C-suite whisperer amongst her clients, Barbara brings a collaborative leadership style matched with innovative, problem-solving capabilities. There isn't a project she can't tackle – she has seen it all!
Today, Barbara nurtures the next generation of project management professionals, helping more companies get their projects done. Find out more about Barbara here.
Cheryl Allen, MS, PMP
Learning Partner, Projects Pivot
Cheryl is a dynamic project management consultant and trainer with many decades of experience across various industries.
Specializing in practical project management processes, Cheryl delivers impactful process improvements and training programs for top organizations like California Department of Water Resources, California Department of Health and Human Services, UC Berkeley, University of Nevada Reno, Stanford Human Resources, Hewlett Packard, and Sun Microsystems. As a certified Project Management Professional (PMP), Cheryl excels at helping organizations establish effective Project Management Offices (PMOs) and implements practical project processes to optimize time and resources.
She holds an MS in Computer and Information Science from Georgia Institute of Technology and a BS in Mathematics from Montana State University and is here to help train, teach and support the next generation of project management professionals who want to make a big impact with their careers. Find out more about Cheryl here.