Introduction to PRINCE2 Project Management
Whether you've just started a career in Project Management or are a fully-fledged Project Professional, it's hard to decide which methodology or framework you want to further your skills in.
As a Senior IT Project Manager, I have also struggled with deciding which qualification is the most valuable and how to determine which skills I would find the most relevant in recent years. I love studying so when it came down to it, it was based on relevance and why a PRINCE2 is so useful.
Let's examine PRINCE2 Methodology more closely to understand its purpose in Project management (and determine if it suits your needs). I will outline the history of PRINCE2 and its contemporary usage and provide tips to help you make an informed decision.
Bottom Line Up Front
The PRINCE2 and PRINCE2 Agile Project Management methodologies have become increasingly popular since their inception. It's fast becoming an in-demand certification across many top employers. The principles and application are invaluable tools for anyone wanting to leverage their skills more diversely.
When considering if PRINCE2 will be relevant to you, I would strongly suggest considering if the organization you currently work for (or want to work for) follows this methodology. Also, keep in mind that PRINCE2 is more prevalent in European countries than it is in the USA.
What is PRINCE2 Project Management?
Firstly let's consider what a methodology is.
Let's consider the definition outlined in the Merriam-Webster Dictionary: A methodology is "a body of methods, rules, and postulates employed by a discipline" or "a particular procedure or set of procedures."
If we apply this logic to project management, it's clear that this fairly structured field requires clear guidelines and processes to follow.
Therefore, PRINCE2 is a preferred methodology as it lends itself well to Projects and organizations that require a preset structure.
"PRINCE" is an acronym for "Projects In Controlled Environments."
Also read: Complete Guide to RASCI
A Brief History of PRINCE2

Let's have a very high-level look at where PRINCE2 came from and how it's changed. Although you will learn this in detail should you choose to write the certification, it's good to understand the origins of PRINCE and how it came to be known as "PRINCE2" and "PRNCE2 Agile".

PRINCE was first established in 1989 in the UK to provide a usable structure for the issues experienced in the Project Management space; launched in 1990 to the public, it quickly became a popular method for managing projects within scope, budget, and on time.
Although initially used mainly in the government sector for non-technology-related projects, it developed further. It then became "PRINCE2," as we know it today.
The most notable revision was in 2009 when it introduced the seven principles (we'll look at those next); it became more functional across different-sized projects for those in the IT and non-IT industry.
After its acquisition by AXELOS in 2013, it introduced PRINCE2 Agile, which catered to a more flexible approach to managing projects within an Agile framework.
You would have heard this term in recent years as more software and IT-related projects are catering to a more adaptable framework for Project Management.
The name "PRINCE2" was retained after the update in 2017 because the principles and structure did not change. Therefore, as of 2020, PRINCE2 is formally known as "PRINCE2 6th Edition."
In the next section, we will take a closer look at the content of PRINCE2 and how we should apply fundamental skills in the context of Project Management.
The secret "sevens" of PRINCE2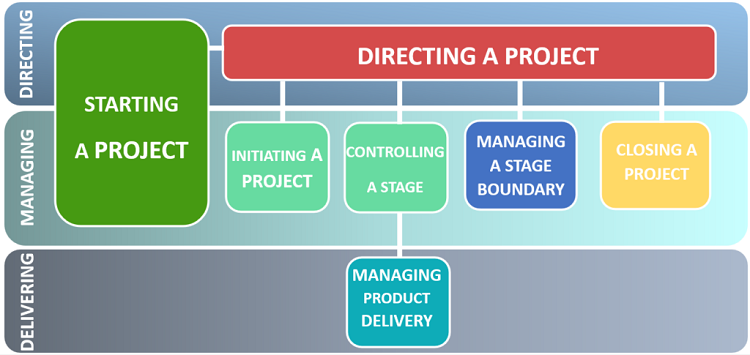 PRINCE2 is built on seven principles, seven themes, and seven processes that define how every project should run. They can help you formulate the "why," "how," and "what" as you begin your project to set out a successful project plan.
I am exposed to different project teams across various countries, not all of which are familiar with PRINCE2.
Therefore, although it can sometimes be challenging, I can ensure a seamless project delivery every time by carefully applying the below concepts, even if the teams I work with need to be better versed in the methodology.
As we proceed, keep this high-level project structure in mind:
The Seven Principles Are
UNIVERSAL –

can be applied across different projects worldwide.

SELF-VALIDATING

– These principles and processes have been proven to show value across many projects.

EMPOWERING

– As a Project Manager, you are empowered to make the correct decisions in the project's best interests.
The 7 Principles of PRINCE2 – in "real" terms (The why)
I don't start any project or requirement without understanding "why" it's needed. It gives me the basis to ensure the delivery focuses on the business need. You might see these terms and wonder how you will remember these. Let's simplify the terms to fundamental thoughts about the word "why" in mind.
1. Continued Business Justification – "Why does the business want this requirement?"
The requirements should be based on the "business need." If we lose focus, the project's integrity may be at stake. We, therefore, need to approach every project with the principle of a "continued" validated motivation from the business in mind.
2. Learn from Experience – "Why did the previous project not go according to plan."
If the project encounters a significant obstacle, it may create a valuable learning opportunity.
3. Clearly Defined Roles and Responsibilities – Why are the team members assigned to these specific project tasks? PINCE2 projects require a clear organizational structure.  Each member knows what is expected. In addition, we want to have both business and suppliers represented to ensure the project will meet requirements.
Note – multiple roles will form part of the Project Team. To keep it simple, we'll look at the primary stakeholders: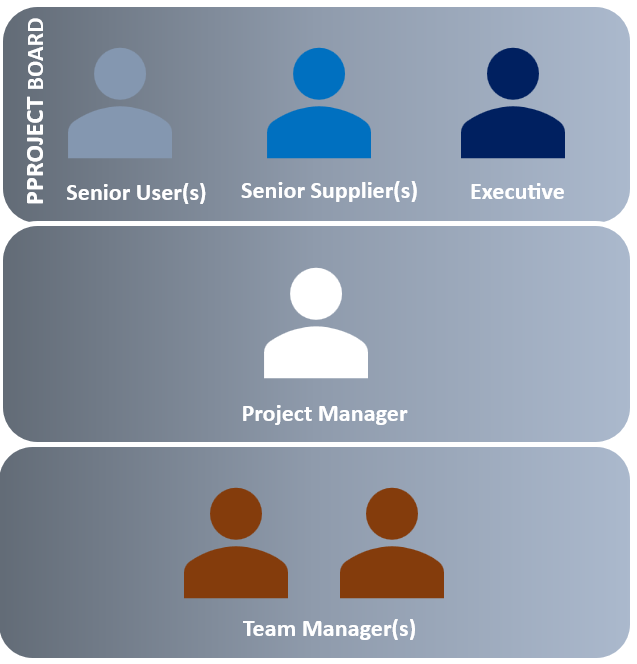 4. Manage by Stages – "Why are there stages, and have we broken these up for the project?" – PRINCE2 defines specific stages in the project to initiate, execute and review more efficiently. We'll have a more detailed look at this in the next section.
5. Manage by Exception – "Why and when would an exception need to be reported" – Unexpected issues will arise in projects which may impact cost and time. It's essential that the board can review these and decide if the project is still viable at any point.
6. Focus on Products – "Why are we executing the project, and what are the expected products?" Keeping the products (outcomes) in mind throughout the project lifecycle will help maintain relevancy.
7. Tailor to Suit the Project – "Why are we using this approach, and is it effective?" – Just like any great Project Manager, adaptability is essential in ensuring we use the best methods and project management approach for every unique project. 
The 7 Themes of PRINCE2 (The How)
Now that we know why we're starting the project in a specific format, we must ask ourselves "how" we will implement a successful PRINCE2 project. How will we document each phase and aspect of the project in a way that ensures a smooth delivery?

When considering the project approach, I like to ask myself these questions to get a high-level view of themes in PRINCE2:
Business Case –

"How will the project be evaluated as viable, valuable, and useful to the business?"

Organization – "

How will the roles fit into the project, and how will they collaborate."




There are multiple roles in a PRINCE2 Project, some of which may be dual roles, especially where there are smaller-scale projects.

Quality

–

"How is quality measured, defined, and tracked?"

Plans –

"How will the project be implemented to ensure it meets the business needs?"




At this point, it's essential to consider the benefits, time, costs, targets, and schedule.

Risk

–

"How will the risks be mitigated in a PRINCE2 project?"




The approach to how risks are identified and avoided and who will manage this is applicable.

Change

–

"How will changes be managed within the PRINCE2 project."




Projects will inevitably encounter challenges and requirement changes. Therefore, the process for managing this change will need to be considered.

Progress

– "How will progress be evaluated and recorded."




The project outcomes must be continuously monitored to ensure pre-defined goals are achieved. Therefore, picking up any diversions from the project goal is essential as soon as possible.
The 7 Processes of PRINCE2 ( The "what")
As a Senior Project Manager, I must ensure the PRINCE2 Processes are followed carefully to ensure a smooth implementation of the PRINCE2 project format. Therefore, I always list the "what" questions when kicking off the process.
1. Starting Up a Project (SU) – "What is required to kick off the project?"
Details for the project request are contained in a "Project Mandate," which outlines very high-level reasons why the project is necessary. Additional information and requirements for the project only emerge later once the approval for the project is received. The Project Manager and team would be assigned to the project at this point.

2. Initiating the Project (IP) – "What needs to be completed as part of the project?"
The Project Manager would be required to set out the scope of work in line with the project deliverables. Finally, the six key performance targets for the project are collated in context to
Time

Cost

Quality

Scope

Benefits

Risks
3. Directing the Project (DP)  – "What tasks are assigned to which project roles?"
This role sits within the Project Board's domain. Authority for the tasks and guidance are provided throughout the process from start to finish.
4. Controlling a Stage (CS) – "What needs to happen and which stage?"
As we saw above, the project stages help define what needs to be executed at which juncture. The Project Manager is mainly responsible for overseeing the stages and ensuring the work packages are monitored and controlled at each iteration.
5. Managing Product Delivery(MP) – "What needs to be done?"
A simple principle to understand and oversee. The Project Manager will ensure the tasks are allocated and executed daily.
Simply put, accepting, implementing, and delivering the work package assigned to the Project.
6. Managing a Stage Boundary (SB) – "What was accomplished, what needs to be reviewed, and what can continue to the next stage?"
At each stage, the Project Manager and the board will execute a review, and they will perform the following functions:– Plan the next stage
– Update the project plan
– Update the business case
– Report the stage end or produce an exception plan
7. Closing a Project (CP) – "What can be closed and reported on?"
The reporting and project close-out phase can be executed once the project has concluded.
The above-mentioned principles, themes, and processes occur within the Project Environment, the fourth and final element. By using these effectively, the chances of the project succeeding are much higher. 
PRINCE2 Project Documents
Maintaining records throughout the various stages of a project is essential for keeping the project on target. The project team can update the project board using these project documents. The documents can be tailored depending on the size and complexity of each project.
My Project Management Tips:

The above is a lot of information; explaining this to my project team can be challenging. Therefore, I like to break this down as a visual representation that is easier to understand when I need to explain the project at a high level. Below is a very basic outline of what I usually start with.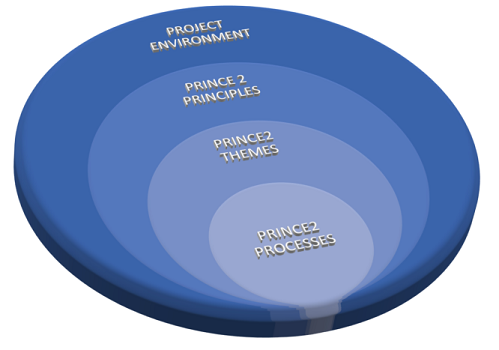 Pros and Cons of PRINCE2 in Project Management
Pros
Provides a detailed framework for managing projects so that all aspects are covered

PRINCE2 Methodology applies to both small and large projects across different industries and is not isolated to IT

Becoming PRINCE2 Certified can be relatively quick and requires no formal experience or prerequisites
Cons
While PRINCE2 is excellent for being a highly process-oriented methodology, it can become tedious for smaller projects as it requires comprehensive documentation.

PRINCE2 is popular in the USA, so if you're qualified and want to utilize this methodology, it can become challenging for those working or living in the USA.
PRINCE2® Qualifications
PRINCE2® Foundation and Practitioner and PRINCE2® Agile Foundation and Practitioner certifications are a product of Axelos.
PeopleCert manages the assessment and accreditation of PRINCE2.
PRINCE2 is split into two levels:
PRINCE2® Foundation

– Entry level

PRINCE2® Practitioner

– Advanced
PRINCE2® Foundation and Practitioner

The PRINCE2 Foundation will give you a broad understanding of how to manage projects effectively using the PRINCE 2 methodology. The certification will equip you with the skills to manage, support, implement, and control projects within a PRINCE2 framework.
The Practitioner level will give you advanced knowledge on how to apply these skills more in-depth in a real-world scenario.
I suggest completing both simultaneously; many of the training facilities will offer a "combination" deal for this.
PRINCE2® Agile Foundation and Practitioner:
My preference is strongly geared towards Agile as I have worked in the software industry for over ten years, and I recommend this route if you are a software-based Project Manager. PRINCE2 Agile is designed to work alongside existing Agile methodologies and projects. 
PRINCE2® Agile Foundation is an excellent certification if you're looking for something that covers a broad overview of Project Management within an Agile framework using the PRINCE2 methodology and does not require any prerequisites. 
As with the PRINCE2 Practitioner, the PRINCE2 Agile Practitioner delves further into the complexities of live projects and how to apply your skills further. 
Requirements for the PRINCE2® certifications:
You do not need formal experience or qualifications for the

foundation-level

exams.

For

PRINCE2® Practitioner and PRINCE2® Agile Practitioner,

passing the

Foundation level

is a prerequisite for the exam.
My tip to you – If you hold Project Management Certifications (such as PMP or CAPM), you may be eligible to write the Practioner exams without completing the Foundation level first.
Exam Format
PeopleCert administers the examinations; a fee is payable upfront. / Axelos provide the manual containing PRINCE2 content.
Foundation level:

The exam consists of

sixty

multiple-choice questions with a time limit of 1 hour. This closed-book exam requires a passing mark of at least 55%

Practitioner level:

The exam is a more practical application process whereby you must answer

sixty-eight

questions over two-and-a-half hours. It is an open-book exam (using your PRINCE2 manual only). The pass mark is 55%.
Exam Tips
We mentioned that there are many things to remember. First, you must know the

seven principles, processes, and themes.

I recommend using a diagram like the one I've included above that makes it easier to break down the project into visual concepts.

I also recommend using an Axelos-accredited training provider to help you prepare for the examination.

Axelos provides a PRINCE2 mock exam to familiarize you with the format and content. Ensure you have practiced this before your final exam.

As mentioned above, I recommend completing both levels at once (

Foundation and Practitioner).

Your likelihood of retaining and applying the foundational principles to the Practitioner Exam will be much better. Having a lengthy frame between the two is not beneficial.
FAQs about PRINCE2
Question: I am new to project management. Would I qualify for the PRINCE2 course?
Answer: No, you do not need any experience or a degree to be eligible to register for the foundation levels.
Question: How do I decide between PRINCE2 Foundation and PRINCE2 Agile Foundation?
Answer: I researched this question extensively when I was deciding which certification to study. My advice is that it's best to decide on the type of Project Management style you prefer and the environment in which you work.
For example, if your focus is within a software environment with fast-paced deliverables and an adaptable approach, it might be best to consider PRINCE2 Agile.
On the other hand, suppose you're working with highly process-oriented, complex, and large-scale projects requiring a high level of regulation. In that case, you may find it helpful to instead opt for PRINCE2.
Question: Is a PRINCE2 Qualification better than a PMP Certification?
Answer: PRINCE2 has been considered a competitor to the PMP (Project Management Professional) certification. While The PRINCE2 is preferred in the UK, Australian and European markets, a PMP may be more desired in the USA.
PMP is seen as a framework or standard of project management, and PRINCE2 is a methodology. In my role, it's valuable to have both so that you can tailor your project approach to your product, deliverables, and team.
Conclusion
PRINCE2 and PRINCE2 Agile were created to provide a reliable and organized framework for implementing, supporting, and delivering successful projects.
PRINCE2 works well alongside multiple frameworks and methodologies, enabling you to be an adaptable and confident project management professional.
Related read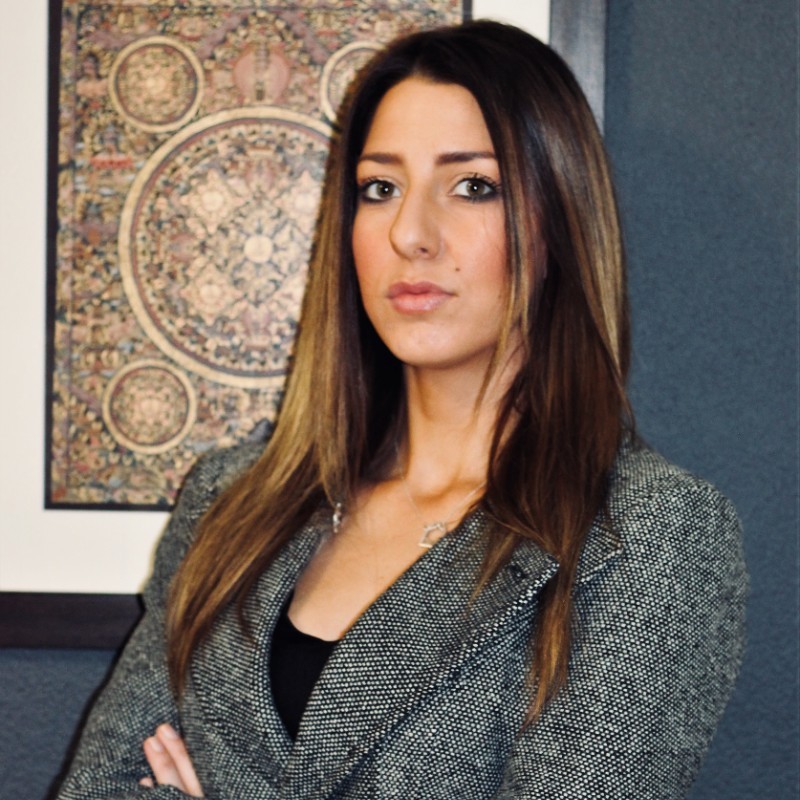 Tarryn Menzies is a seasoned Senior Project Manager, Agile enthusiast, and the insightful voice behind her expert pieces on Projects Pivot. With a career rooted in hybrid Agile environments, including Scrum, Kanban, and MoSCoW methodologies, her passion for project management is palpable in every article she authors. A certified AgilePM via APMG, Tarryn is well-equipped to delve into the intricacies of project management, leading readers through complex concepts with ease and clarity.
In her current role as an IT Operations & Project Manager, Tarryn consistently achieves a balance of technical proficiency and strategic thinking, making her uniquely suited to interpret the often-intertwined worlds of IT and project management. Her extensive skillset includes Waterfall Project Management, PRINCE2, and Service Delivery, among other things, demonstrating her versatility as a management professional.
Known for her clear communication and problem-solving abilities, Tarryn has a knack for managing stakeholders effectively, steering complex projects towards successful completion. With proficiency in Project Management Software, Jira, and XML, she navigates the digital landscape of project management with ease. Moreover, her familiarity with SaaS and Business Analysis empowers her to engage with the evolving needs of modern project management and she shares all her real-world insights here at Projects Pivot!