Companies, especially larger businesses, need account and project managers. These experts help businesses meet their production goals. Ideally, both managers must work closely together. Otherwise, they won't be able to deliver high-quality products that increase their customers' contentment.
Since it's essential to know how these two jobs differ and the skill sets they require, I've created today's comparative article. Below, I've detailed everything I know and acquired as a project management team member. 
You might also be interested in: Functional Manager vs Project Manager: Roles Compared
Key Takeaways
Project managers have more responsibilities than account managers. They also have higher salaries;

It depends on what you want from your career, what you like most, and what your skills and experience are – based on all that, you can apply for one or the other;

Account managers have external

job duties, while

project managers

handle

internal

affairs;

Account managers

have strong

customer service and sales

abilities;

Project managers have powerful leadership skills. They also have extensive experience. Thirdly, their expertise should be in handling teams and tracking project progress.
Main Differences between Account Managers and Project Managers
Account

managers' primary

focus

is the

client

, whereas

project

managers must

handle internal operations

;

Project managers should make strategic decisions, whereas account managers handle client relationships;

The success of

project managers

is represented by the

project's completion and goal achievement

, whereas

account

managers are successful if they

boost client retention and customer satisfaction

;

The

annual average salary of an account

manager is around

$72,596

,

whereas a

project

manager earns approximately

$85,267

per year.
Account Manager vs Project Manager Roles Compared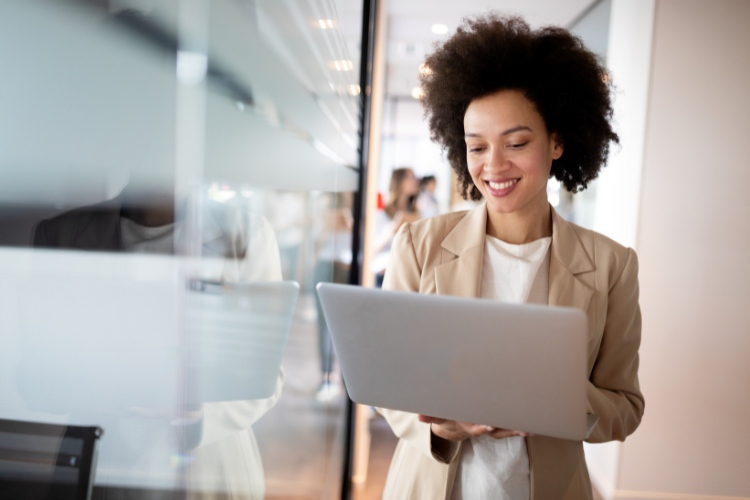 Let's dig deeper into what these two project management roles are about.
What's an Account Manager?
Account managers are those who must create and maintain optimal client relationships. They must focus on boosting satisfaction and customer retention.
Account managers are mid-level job positions. The higher the role, the more responsibilities one has. Also, mid-level positions come with lower salaries compared to top management roles.
A company hires or promotes someone as an account manager to handle one or several client accounts. There are daily duties that this role must fulfill.
It's not a sales role but a post-sale job that relies on client interaction. Once new customers are won, account managers must develop strategic relationships. They offer consultation and boost satisfaction.
What's a Project Manager?
Project managers are those experts who have a higher responsibility than account managers. They are mid-level or top management members and must plan, organize, and execute tasks within the project.
These experts lead teams of employees. They also keep in touch with stakeholders, define project goals, and document the overall progress.
Project managers should have essential skills. These include leadership abilities, excellent organizational skills, critical thinking, and strong communication power.
Also read: How to Become a Project Manager
Account Manager vs Project Manager: Detailed Differences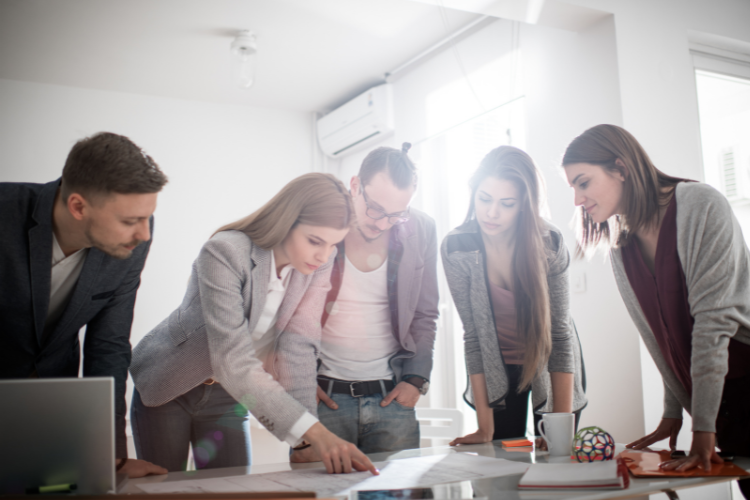 I will further detail each aspect that differentiates these two roles.
Account Manager Responsabilities
Account managers are the liaison between companies and final clients.
Handling client accounts

– planning, execution, collaboration, and updates;

Offering valuable insights – collecting the client's needs and demands. Helping teams incorporate those into the project;

Determining

product requirements

– communicating with customers to establish their demands;

Meeting client's goals

– through strategic planning and adjusting the project plan;

Ensuring

brand success

– through solid customer relationships;

Boosting client satisfaction – ensuring customers are happy with the overall experience. Account managers coordinate their efforts with those of the marketing team to achieve this;

Collecting and analyzing

consumer behavior data;

Monitoring

progress and managing performance;

Gaining new clients

while increasing customer retention for the existing database;

Holding regular

client meetings

;

Additional tasks – addressing concerns or complaints and replying to client inquiries. Making client visits, networking, and trade shows. Offering regular updates.
Project Manager Responsibilities
Project managers have higher responsibilities. They must ensure project completion.
Defining project

standards

and

policies

;

Overseeing

deliverable production

;

Planning

the project's stages and

monitoring

them;

Supervising

teams and offering

feedback

or

guidance

;

Preparing

project plans

;

Evaluating

project risks

and finding solutions in the form of

contingency

plans;

Tracking resources

and the way they're used;

Handling

configuration management

processes;

Applying quality and

technical strategies

;

Managing

project administration tasks

;

Evaluating

and

reviewing

project stages;

Taking care of

follow-on recommendations

;

Leading

teams;

Establish

deadlines

;

Manage

financial

resources;

Making sure

stakeholders are satisfied

with how the project goes;

Effectively

delegating tasks

and

tracking roadblocks

;

Conducting

meetings

.
Skills and Abilities
Below, I've listed the qualifications that account and project managers must have.
Account Managers
The skills that account managers should have:
Problem-solving skills and critical thinking;

Strong communication abilities – both written and verbal;

Understanding the industry and comprehending customer behavior;

Interpersonal skills;

Customer service knowledge;

Analytical thinking;

Multitasking and time-managing competencies;

Negotiation and motivational skills;

Organizational expertise;

Attention to detail.
The level of experience and educational background of account managers:
At least two years of previous experience in the same role or similar job positions;

Bachelor's, or even better, Master's Degree;

Provel skills and adaptability in fast-paced business environments;

Experience with CMS software – customer management programs;

Knowing how to create Excel reports and using the whole Microsoft Office Suite.
Other qualifications and traits:
Detail-oriented;

Creative and curious;

Planners and observants;

Strong influencing abilities, especially when it comes to stakeholders;

Technical skills;

Highly committed and productive.
Project Managers
The skills that project managers should have:
Communication skills;

Budget management and forecasting abilities;

Stress and time management;

Budget management skills;

Competencies related to cleverly delegating tasks;

Forecasting expertise;

Leadership skills;

Critical thinking and problem-solving abilities;

Conflict resolution capabilities;

Strategic thinking.
The level of experience and educational background of project managers:
Cost-estimating and reporting experience;

Ensuring customer satisfaction expertise;

Previous experience related to forecasting project risks and overcoming them;

Project management qualifications and certifications;

Proficiency in specialized PM software tools;

A minimum of three years as a project manager or related job experience.
Other qualifications and traits:
Persuasive;

Knowing how to motivate teams;

Adaptable and creative;

Accountable and resilient;

Driven and proactive;

Team player.
Purposes and Departments
Account managers' purpose is to ensure customer satisfaction. Through their efforts, they must guide the entire team. At the same time, they must ensure the whole company's activities aim to meet the client's needs.
Most account managers are members of the sales department. They usually have their own office to meet and discuss with current or potential customers.
Account managers report to either the company's director or the account director, if there's one.
Project managers have the purpose of handling and motivating the project-developing team. They make sure that every stage follows the established and agreed-upon plan that the client also likes and desires.
In addition, they're trained to foresee and overcome challenges. Otherwise, threats could jeopardize the project outcome.
Project managers could be a part of the PMO, which stands for Project Management Office, but that's not always the case. Instead, they typically report to the company's CFO, which comes from Chief Financial Officer. Sometimes, these managers are under or within the Operations department.
Average Salaries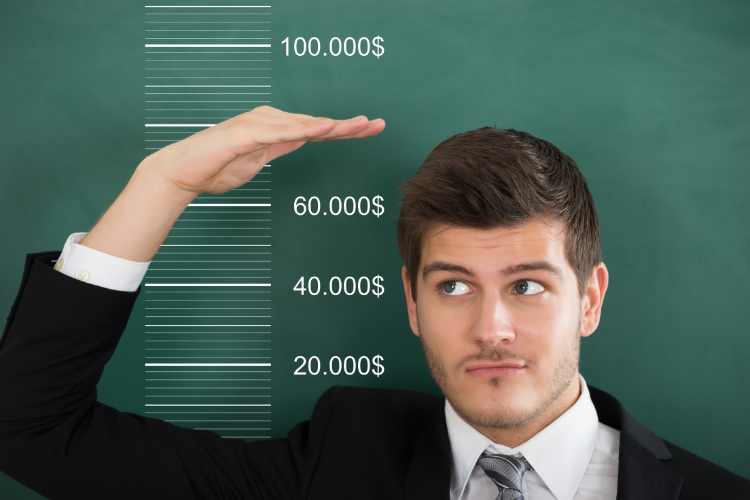 On average, an account manager who works within the US earns approximately $72,500. Those without previous experience might expect to receive an annual wage of about $42,000.
In comparison, top earners gain a remuneration of about $95,000. But, to make that much money, you'll need plenty of job experience of at least six or seven years.
If you have less experience (account managers with a maximum of two years of job experience), you shouldn't expect a salary higher than $62,000.
The average salary of a project manager based in the US revolves around $85,200. However, top earners can make up to $120,000 per year or more. There will be earning differences based on your state or city.
Considering my personal expenses, I think an annual earning of at least $100,000 represents an excellent salary for one individual. This wage is situated well above the average.
Challenges
Like any other job, these two project management roles come with both satisfaction and challenges.
Account Manager Challenges
Trying to balance the company's resources with the customer's demands;

Handling stakeholders and several projects at once is challenging, no doubt;

Boosting client satisfaction while maintaining the agency's profitability;

Account managers must sense potential roadblocks. They should overcome risks or market threats – these are no picnic;

Building long-lasting and trustworthy relationships with clients. That requires effective communication skills.
Project Manager Challenges
Project managers must define the scope of the project. They should communicate goals clearly to all team members – this is challenging;

Making sure that all increments or deliverables are finished in due time. That puts a lot of pressure on a project manager's shoulders;

They must take care of the entire cross-functional team. Teams consist of people with different interests, personalities, and needs;

Ensuring the budget is not exceeded significantly is also complicated;

Knowing how, what, and when to change a project's element is no walk in the park;

Delivering status updates. Keeping everyone on the same page is another challenge a project manager must face.
Pros and Cons
Let's take a look at some of the advantages and downsides of these two project management roles.
Account Manager Pros
Task diversity – you won't get bored;
A wide range of available professional opportunities;
The possibility to work from home or having your own company;
Working as a flexible freelancer;
Rewarding and motivating;
Great choice if you like to communicate with people;
The chance to develop transferable skills.
Account Manager Cons
Inconsistent workload;
Some repetitive tasks;
Time commitment;
Some clients might be difficult;
Spending plenty of time on the phone and in your car;
Stressful;
High level of responsibility;
Might need to work over hours.
Project Manager Pros
Excellent salaries;
Different tasks that bring different challenges – highly motivating;
Better job perspective;
You could become a CEO later on;
Developing new skills and knowledge;
Soft skill development;
Tangible goals;
Fulfilling job;
People interactions;
Empowering teams;
Delegating work.
Project Manager Cons
Disputes are frequent;
High level of uncertainty;
Full responsibility;
Stressful and pressure;
Problematic or unloyal employees;
Low creativity;
Accountability;
Must understand the organization's culture;
You must keep learning continuously;
Handling stakeholders and their demands;
A lot of guesswork through estimation.
Here are some tutorials about what being a project or account manager means:
Alternative Project Management Positions
Here are some project manager alternative job titles:
Project administrator;
Program director;
Director of Operations;
Project management specialist;
Procurement manager;
Business analyst;
Project Lead;
Project quality manager;
Implementation manager;
Tactical execution manager;
Project advisor or principal.
Here are some account manager alternative positions:
Sales manager;
Account executive;
Sales director;
Operations manager;
Key Account Manager;
Business development manager;
Customer service specialist;
Relationships manager;
Marketing manager.
Progressive job titles for project managers:
Project management associate;
Junior project manager;
Full-time project manager;
Senior project manager.
Progressive job titles for account managers:
Junior account manager;
Account manager;
Senior account manager;
Account Director.
FAQs
Question: How Can I Become a Project Manager?
Answer: To be hired as a project manager, you must have worked as a project management specialist for at least four to five years.
You must also have formal project management education. Developing your current project management skills will help you land the job of your dreams. That includes reporting abilities, organizational knowledge, and soft skills like communication and proactiveness.
Other things to consider are credentials.
Question: How Can I Become an Account Manager?
Answer: To get a job as an account manager, you'll need at least three or four years of experience. Moreover, it would be best if you had a Bachelor's or Master's Degree in the management field or a related one.
Strategic thinking and analytical skills are also a plus that might convince the employer. Finally, loving and being enthusiastic about what you do couldn't hurt either.
Credentials and applying for entry-level jobs at first are also things to keep in mind. 
Question: What Challenges Do Project Managers Face?
Answer: Impractical deadlines and working with less clear objectives are challenging. Team changes and budget limitations are other difficulties. Last but not least, lack of communication is also problematic.
Question: What Challenges Do Account Managers Face?
Answer: Account managers can face many challenges. The most commonly-met ones are enabling account expansions and boosting customer retention.
Lowering operational costs and aligning the company's departments are also hardships. Finally, having to manage too many accounts at once is also complex.
Bottom Line
By now, the topic of account manager vs project manager should be clear and settled. There's no debate about these roles' responsibilities, wages, skills, and challenges. Account managers handle clients, while project managers deal with internal projects. But they're both vital if you want your business to thrive. 
So, it depends on you, your budget, and your company size whether you choose to hire two people for these roles. Or, you could try a hybrid job position. You can hire one person. That someone should cover both areas. They should have customer communication and project management competencies.
Related read
Sources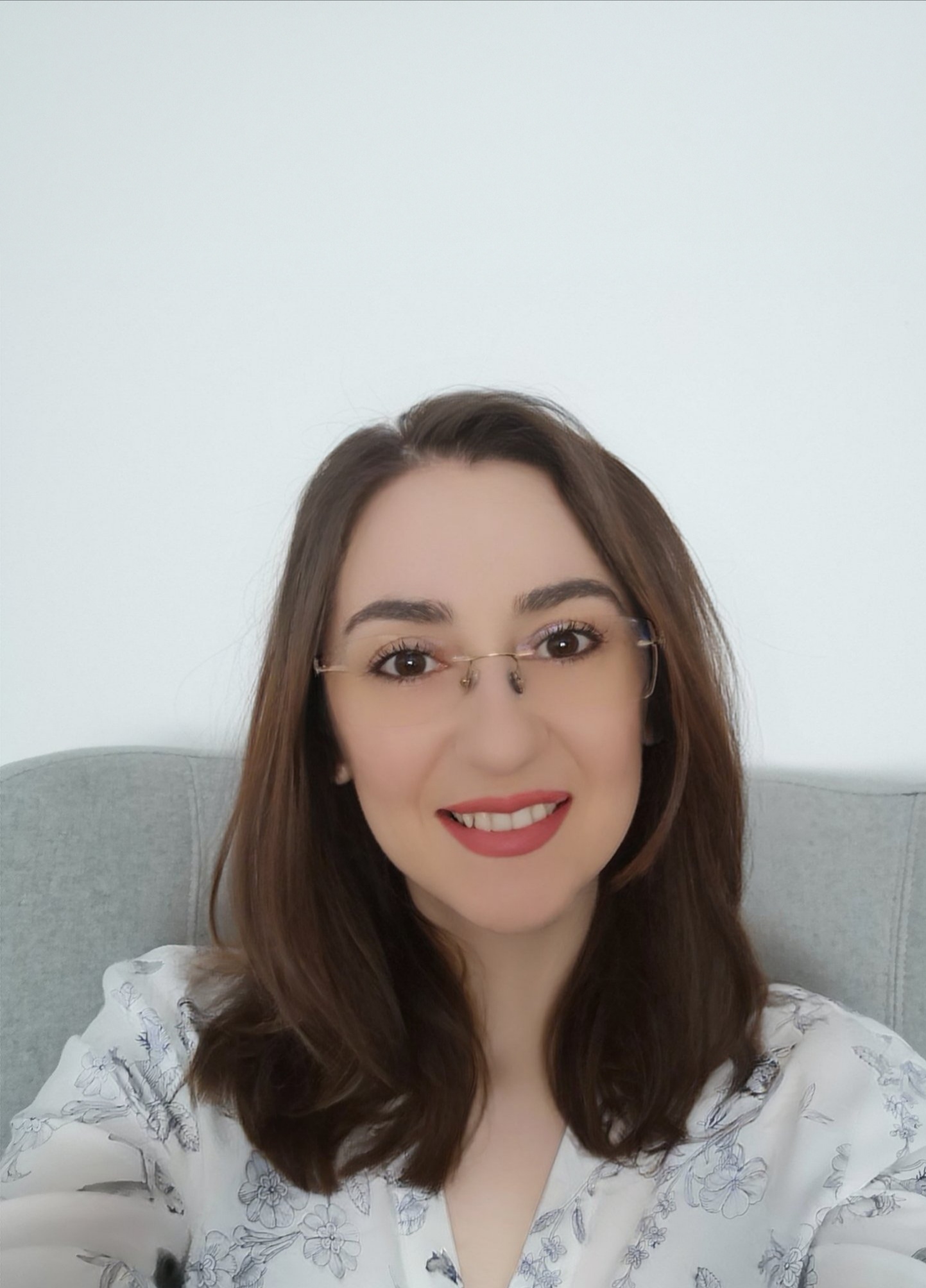 Alexandra is a passionate digital strategist who loves project management tools and principles. As a content writer, Alexandra has created many in-depth guides on e-commerce, digital marketing, and project management tools and is here to help the Projects Pivot readers learn more about managing projects and the digital tools that we use!